Luka Doncic has emerged as one of the NBA's top superstars due to his elite level of play and showmanship on the court. This season, people are seeing Doncic carry the Dallas Mavericks single-handedly, which has drawn comparisons with James Harden's stint with the Houston Rockets.
Former NBA player Jamal Crawford pointed out the hypocrisy on Inside the NBA. Crawford is curious why fans are more concerned about getting help for the Mavs All-Star, while Harden got hate from fans and experts alike.
"First of all, Harden. Why is it that we don't give him his respect? The stuff you see with Luka (Doncic) doing right now, you go back and look Harden is doing all the same things. Why do we not give (James) Harden his love when he was doing all the same numbers in Houston?"
•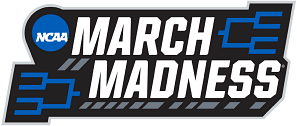 "Harden was in the Western finals, multiple times. A game away from going to the finals. Like, he should get his love."
Doncic has done an exceptional job in leading the Mavs this season. As their lone star, he does everything that's asked of him on the court, including scoring, passing and rebounding. This style of basketball was mostly seen in Harden when he was with the Rockets.
This time, the way the Mavs have constructed their offense to center around the Slovenian star has drawn similarities to the way the Rockets used Harden. However, the difference is that Harden drew a ton of hate for being a one-man team, while Doncic hasn't dealt with much hatred from fans.
Doncic is averaging 33.4 points, 8.9 rebounds and 8.3 assists this season, leading his team to a 27-25 record in the Western Conference. The 2018-19 Rookie of the Year and the Mavs will play against the New Orleans Pelicans on Thursday night.
Also read: Luka Doncic reacts to trash talk incident between him and Detroit Pistons bench: "If they gonna chirp at me, I'm gonna chirp back"
---
Dallas Mavericks interested in trading for Deandre Ayton to give Luka Doncic help
The Mavericks are looking to improve their roster to help Luka Doncic's chances of contending for the championship. According to sources, the front office is eying Deandre Ayton of the Phoenix Suns. Both players were drafted in 2018, with Ayton getting selected with the first overall pick.
According to Tim McMahon, the Mavs are open to trading for Ayton, but that will likely take place down the line:
"He's a name that I've heard around the Mavericks. ... And again, I think that would have to be a later-than-right-now type of situation. … I think that's more than likely a down-the-road conversation."
Also read: Luka Doncic's importance stressed by Spencer Dinwiddie after leading Dallas Mavericks to victory in his absence: "Sh*t, we want him back"