Joel Embiid is having another career year with the Philadelphia 76ers. The 7-footer is averaging a career-high 33.1 points and he's never been more efficient.
While there is no doubt that Embiid is a fantastic player, one has to wonder how good he would have been without James Harden. The five-time All-Star recently praised Harden for his impressive playmaking skills.
"He's such a good playmaker that he just finds me and sees the plays that not everyone else might see," Embiid said.
•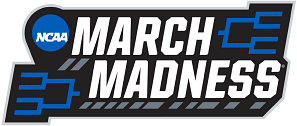 Harden, who is now 33, is also having a great season with the 76ers. He is averaging 11.1 assists, which is the second-best mark of his impressive professional career.
---
Joel Embiid and James Harden are finally clicking
After a slow start, the Philadelphia 76ers are now 20-12 and are the fifth-best team in the Eastern Conference. The Sixers have won eight games in a row and both Embiid and Harden have had several impressive performances.
While Harden is not known to be a great defender, the 76ers are the second-best defensive team in the league this season. This is one of their biggest strengths, so when the offense is clicking, they are unstoppable.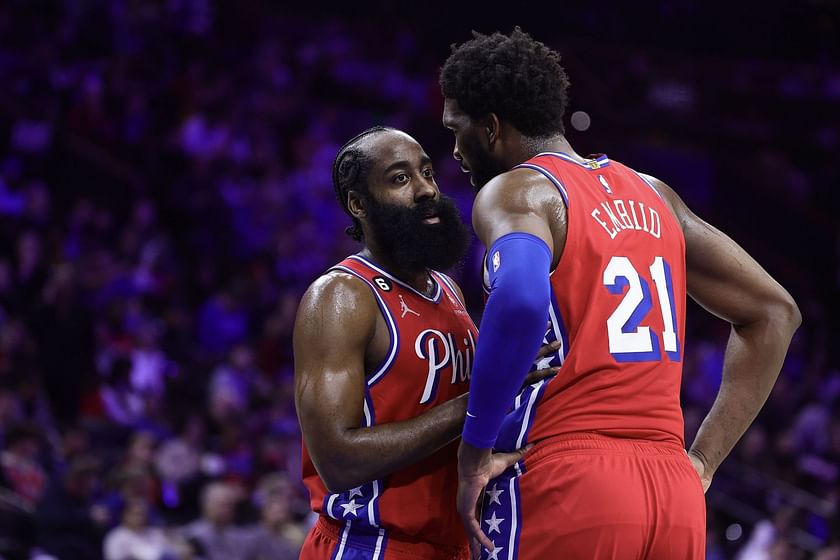 James Harden appeared in only 21 games for the 76ers last season, which wasn't enough to gel with Joel Embiid. However, they just needed more time to get used to each other and it was just a matter of time before they began to win games.
"We just know how to play, we just know what to do," Embiid said about Harden. "I think the biggest thing that we've gotten better at is the timing."
You may be interested in reading: What are James Harden's contract details for 2022-23 NBA season? All you need to know
The combo guard took a paycut to stay with the Philadelphia 76ers and help the team sign a few more key players. This turned out to be the right move as the Sixers are slowly turning into one of the most dangerous teams in the league.
---
What's next for Philadelphia?
James Harden, who is averaging 11.1 assists this season, would lead the league in assists if it wasn't for the game requirement. Unfortunately, the 10-time All-Star has only appeared in 18 games so far, which is not enough for the leaderboard.
You may be interested in reading: Joel Embiid has changed 'out of shape' narrative to MVP-caliber season: JJ Redick
Despite not being the leader, there is no doubt that Harden will bring his A-game to Washington on Tuesday night.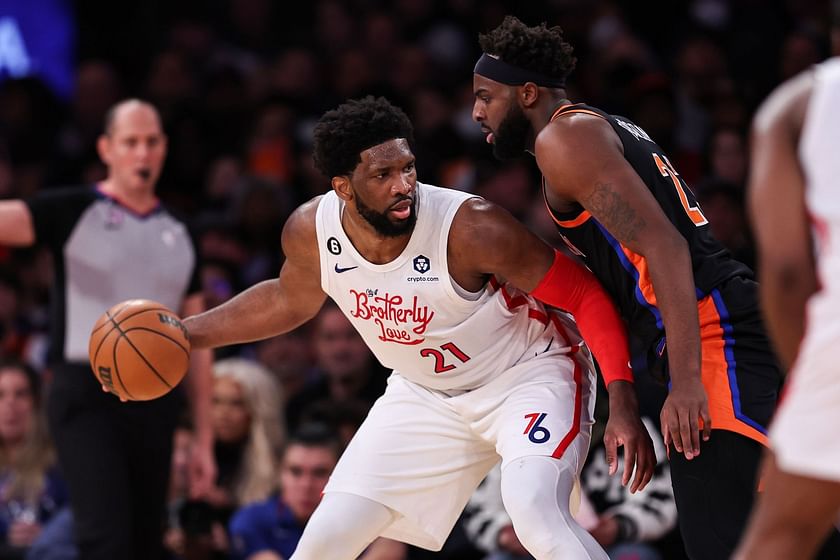 The Washington Wizards are 2-8 in their last 10 games and most likely won't be a threat. Due to this, the Sixers may end up winning their ninth straight game and moving up in the standings.
After the Wizards, the 76ers will travel to New Orleans to face off against the Pelicans. This will be a true test of their skills as the Pelicans are one of the best teams in the league this season.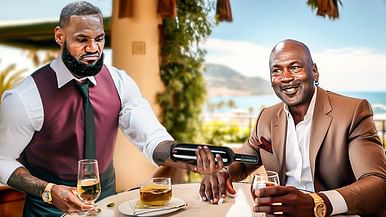 How is Michael Jordan officially richer than NBA's 10 richest players?!