Despite being retired from the game of basketball, Allen Iverson can still get some love and appreciation from anyone who has witnessed him play. American rapper Fat Joe recently made a comment about the league's cultural icon, Iverson, comparing him to the late Tupac Shakur, which had fans puzzled.
AI is known around the league as someone who expressed himself without bounds during his time. That way, the younger generation was able to look up to him and follow his footsteps as they made their way into the NBA. Due to that, Fat Joe made a comparison of Iverson and Tupac.
"Allen Iverson is the closest thing to Tupac Shakur [in the NBA]."
•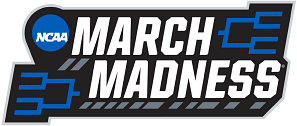 As much as people understand that he's giving respect to both legends of modern pop culture, they were left puzzled by Joe's comments. Fans shared their confusion and here are some of the best.
\
If Fat Joe is relying on the similarities of the two icons, then that wouldn't have enough foundation in his comparison. Both Tupac and Iverson presented themselves as gangsters and against the grain. They also had short careers and it did not end on their terms.
Even with that, the two legends are lauded by fans and the media to this day.
You might also be interested in reading this: What are Allen Iverson's $32 million Reebok contract details? Salary and more explored
---
Tyronn Lue talked about being on an Allen Iverson highlight
During his time in the NBA, Allen Iverson had some of the craziest highlights. He's had his moments against the best of the best, but one highlight truly stands out among the rest. The sequence that happened between himself and Tyronn Lue, when he stepped over Lue during the 2001 finals, is what people remember the most.
Now the head coach for the LA Clippers, Lue talked about what it felt to be in an AI highlight.
"For me, it wasn't even a big deal. To this day, it's not a big deal." Lue said, "And you get kids like 'Oh that's the guy Iverson stepped over', You wasn't even born. But it wasn't even a big deal to me. Like people make a big deal out of it. Like it's part of history, and that's okay.
"I love it. I love AI. Even before the series, it's someone I idolized. He's two years older than me. But like, the cornrows, from the hood, my height. He changed the culture for us. It made it okay to be an NBA player, but also be who you are. So, I idolized this dude, I told him, from day one. So, if it's a moment in history and he deserves it.
"You AI and I'm T-Lue, and I had no problem with that. I'm a realist. I'm a dog, I'mma guard every night. I'm not gonna back down. If we got to scrap, I'm gon' scrap. It is what it is. But at the end of the day, he's MVP and I'm just T-Lue. I'm just happy to have a chance to compete against him at a high level, so I'm giving everything I got."
Both Lue and Iverson have respect for each other, which makes the moment even more iconic.
Also read: Being 7 years away from a $32 million payday, Allen Iverson stars in hilarious NFL ad about "AI"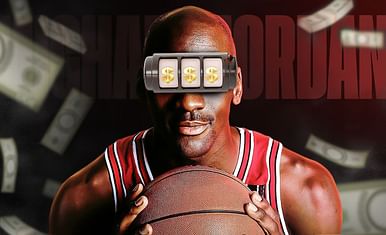 How did Michael Jordan's gambling "habit" taint his image?