Kevin Durant shared his thoughts on referee Ashley Moyer-Gleich's overturned call late in the Phoenix Suns' double overtime win over the Utah Jazz. Durant had another stellar game against the Jazz, two days after the Suns had beat them in a 2023 NBA In-Season Tournament group stage contest.
With 0.9 seconds left, Lauri Markkanen had a chance to tie the game, but Durant partially blocked his shot as the buzzer sounded. However, Moyer-Gleich blew her whistle and called KD for a foul that would give Markkanen the chance to force a third overtime.
Fortunately, for Suns coach Frank Vogel, he had a challenge and used it. The referees reviewed the play and overturned the call. That meant Phoenix came away with a 140-137 double-OT win against the Jazz. They had beaten the Jazz 131-128 last Friday.
•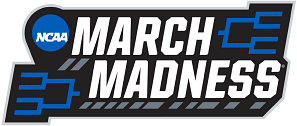 See here for what Durant had to say about Moyer-Gleich's call that was overturned:
"I knew I blocked the shot, and I knew that I didn't touch him at all, but that's just how the game is," Durant said. "It was a quick play for her, so I'm sure she wanted to review it and get the right call."
Kevin Durant ended the game with 39 points, nine rebounds, 10 assists, two steals and two blocks. Durant's block on Lauri Markkanen sealed the win for the Phoenix Suns. It was the second straight game where KD broke the heart of the Utah Jazz and their fans.
On Friday's In-Season Tournament win over the Jazz in Salt Lake City, Durant hit the dagger 3-point shot to put the game away with less than 30 minutes left. The former MVP had 38 points, nine rebounds and nine assists.
---
Also Read: "3 points away from a generational receipt' - NBA page trolls Dillon Brooks after LeBron James drops 37 and ridicules the Canadian
---
Lauri Markkanen thought he got fouled by Kevin Durant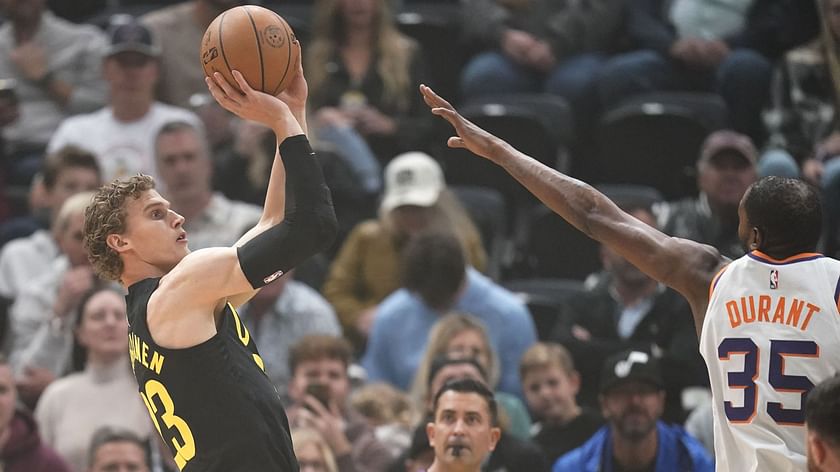 While Kevin Durant and the rest of the Phoenix Suns were happy with the overturned call, the same can't be said on the other side. Utah Jazz coach refrained from talking about the play, as he doesn't want to get fined for bad-mouthing officials.
Lauri Markkanen said after the game that he was already preparing to make the three free throws to force a third overtime. Markkanen was baffled that the referees overturned the foul call, which resulted in their ninth loss of the season.
"I'm getting ready to shoot three free throws but, I guess not," Markkanen said.
"I think he got ball, but he hit my left arm, and that's why I thought they called foul. Then I saw the replay, and I didn't even know that they were looking at body contact. ... I mean, that's the decision they made. I have nothing for it, but it's obviously annoying to lose a game like that."
---
Also Read: Lakers fans left stunned as LeBron James explodes for season-high 37 points vs Rockets: "JORFRAUD WOULD NEVER"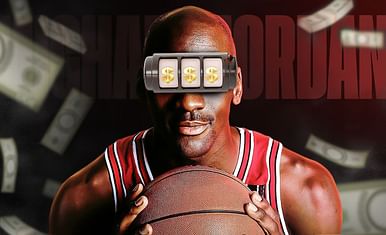 How did Michael Jordan's gambling "habit" taint his image?
Edited by Juan Paolo David