Now in his 20th season in the NBA, LeBron James has had a storied career that has seen him win four championships. He has also been named the NBA Finals MVP in each of his title runs, which took place in 2012, 2013, 2016, and 2020. His game-worn jersey from Game 7 of the 2013 NBA Finals is set to hit the market on January 27th.
According to Sotheby's, a world-renowned auction house that will handle the sale, the jersey will be the most expensive piece of LeBron memorabilia to ever hit the market, as it is expected to sell for around $3-5 million.
Sotheby's first announced the auction last month, stating:
•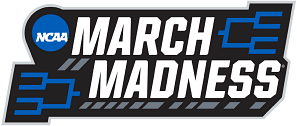 "One of the most significant items from LeBron James' career comes to auction this January: his game-worn 2013 NBA Finals Game 7 Miami Heat jersey. Carrying an estimate of $3-5M, it marks the most valuable James jersey at auction and is among the most valuable jerseys of all time."
Brahm Wachter, Sotheby's head of streetwear and modern collectibles, added:
"As Lebron is on the precipice of surpassing Kareem Abdul-Jabbar as the NBA's all-time leading scorer, it's significant to be offering a defining object in LeBron's career which many attributes as the legacy-defining milestone that began the comparison between himself and Michael Jordan as the greatest player of all time."
If James' jersey is able to sell for the projected value, it would become one of the highest-selling game-worn jerseys of all-time. Michael Jordan's 'Last Dance' jersey sold for a record $10.1 million in September, surpassing the previous record of $9.3 million, which was held by Diego Maradona's 'Hand of God' jersey.
How did LeBron James perform in Game 7 of the 2013 NBA Finals?
LeBron James put forth an iconic performance in Game 7 of the 2013 NBA Finals en route to a 95-88 victory and a second championship in as many seasons for the Miami Heat. The player finished with a game-high 37 points, 12 rebounds, four assists, and two steals. Furthermore, he shot 12-23 from the field, 5-10 from three-point range, and 8-8 from the free-throw line displaying incredible efficiency.
For the series, James averaged 25.3 points, 10.9 rebounds, 7.0 assists, 2.3 steals, and 0.9 blocks per game while shooting 44.7% from the field, 35.3% from 3-point range, and 79.5% from the free-throw line. Game 7 of the series was his best performance as he came through when the team needed him the most.
Watch highlights from LeBron James' performance in Game 7 of the 2013 NBA Finals below: