It is true that after one and a half seasons with the Brooklyn Nets, Ben Simmons has failed to return to the All-Star level he was performing at during his early years with the Philadelphia 76ers. With injuries forcing him to miss the second part of the 2021-22 and 2022-23 seasons, the Nets considered trading him, heading into last February's trade deadline.
"The Nets talked to multiple teams about trades involving Simmons ahead of the 2023 NBA trade deadline. The idea was to get off of his contract, per multiple teams in touch with Brooklyn at the time," Ian Begley reported (via sny.tv).
"There was one Southeast Division team with a legitimate interest in trading for Simmons then as a reclamation project. But outside of that, teams were wary of bringing him on," he added.
•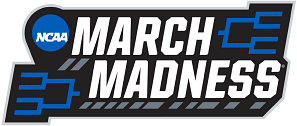 With a long history of injuries and inability to play at an elite level over the past two to three years, it would make sense for interested teams to be cautious with the possibility of investing in Ben Simmons.
On their part, the Nets eventually kept him on the roster after the trade deadline but shut him down for the remainder of the season with a back injury. Fast forward to today, it looks like the former All-Star has one final chance to show he can make a difference for Brooklyn.
---
Ben Simmons expects to play at an All-Star level again this year
After missing the final part of the 2022-23 season, Ben Simmons spent the entire offseason recovering and getting back to playing condition. The 27-year-old worked on his physical condition as well as his game and is now confident that he can finally play as an All-Star again.
He said (via the New York Post):
"[I feel] amazing. I think this is the first summer where I've really had to just get healthy and get back on track to where I need to be. I'm super excited to be on Brooklyn, obviously. And then we've got a great, great team, a great coach in Jacque Vaughn. So I'm excited. I think this year is gonna be a completely different year to the past couple."
"I'd say [the hardest part was] not be able to do your job to the fullest. I never have excuses, I never tried to say anything about different things going on. But I was dealing with an injury at the time, so I did what I could in the moment. And I owe it to everybody, the fans and everybody, to get back to where I need to be. That's what I did this summer to get back," he added.
At the same time, coach Jacque Vaughn and the Nets have no intention of slowing Ben Simmons down and expect him to be in full form when training camp opens next Tuesday, October 3.
"No restrictions at the beginning of the year -- get to form an identity together, get to form some relationships at the beginning of the year, a style of play, so really looking forward to the challenge and getting to training camp because of that," Vaughn told media (via Tim Bontemps of ESPN).
Ben Simmons had averages of 6.9 ppg (career-low), 6.3 rpg, and 6.1 apg while appearing in just 42 games last season. The Nets finished sixth in the East and got eliminated in the opening round of the playoffs.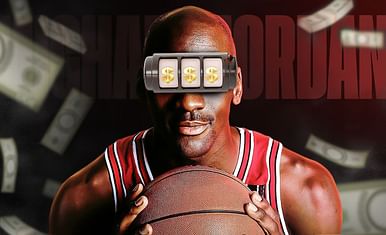 How did Michael Jordan's gambling "habit" taint his image?