NFL star Jalen Ramsey mocked LeBron James after the latter happened to be targeted by NBA Twitter for lying. The memes went viral after James said he used to listen to hip hop group "Migos" in 2010 when he was with the Miami Heat while paying tribute to rapper Takeoff, who was shot dead.
"I was listening to those guys my first year with the Heat in 2010," James said. "You can ask any one of my teammates back then. They had no idea who the Migos were," said James.
•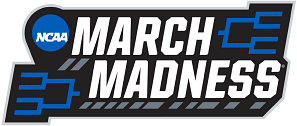 NBA fans believed James was lying about the situation as the "Migos" hadn't risen to prominence during his first year with the Heat. During an appearance alongside Ramsey on HBO's "Uninterrupted: The Shop," James was caught in another possible lie.
The Lakers star jokingly made an accusation against LA Rams coach Sean McVay for stealing his playbook from Madden. Ramsey didn't hesitate in calling out James by mentioning the memes about the latter's blatant lies.
"You know what they saying on Twitter right now? That you be capping," said Jalen Ramsey.
Ramsey's comments prompted NBA Twitter to make a comeback with more jokes directed at James. One fan wrote:
"Kudos for Jalen not being Draymond when it comes to Bron"
Another added:
"LeBron James cappin in the middle of him getting called out for cappin is wild"
Here are some more reactions:
Also read: Jalen Ramsey roasts LeBron James by bringing up viral meme about NBA superstar lying
Looking back at some of LeBron James' "blatant lies"
LeBron James has made many statements in the past that seem unbelievable to fans. That also led to jokes about him lying on Twitter. James once said he predicted Kobe Bryant's 81-point game.
James revealed that he knew Bryant was going to have a big night, and that he would probably go for 70 points. Once he reached that mark, James told his friends that Bryant was bound for 80.
Another famous incident occurred when a reporter asked James about his favorite scene, moment, or phrase from "The Godfather" trilogy, which the Lakers star claimed was his favorite movie. However, James stumbled. He didn't list a scene or a phrase and instead gave a cliched answer.
These statements have gone viral across social media after James' comments on being a "Migos" fan in 2010. Ramsey calling him out may see James being cautious of what he says. However, it seems like the memes will continue to be around for a long time.
Also read: LeBron James lying meme: Tracing Twitter's investigation into calling out NBA star's innocuous lies