LeBron James, the four-time NBA MVP, has been ruled out by the LA Lakers for Monday's game due to a sore left ankle. He has been dealing with the same injury for nearly two months but has been playing through it.
"King James" was questionable leading into Saturday's controversial loss to the Boston Celtics but still played a team-high 44 minutes, including the entire five-minute overtime. He finished with 41 points, nine rebounds and eight assists in a frustrating loss to their bitter rivals.
•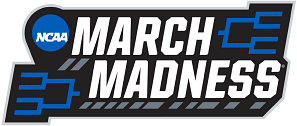 It seems like only injury can keep the newly-named NBA All-Star team captain from dominating. He is averaging 34 points, 9.6 rebounds and 8.1 assists over his past 10 games. James' 3-point shot has also improved during the same span. From 28.8%, he's hitting 36.0% during the said stretch of games.
Rui Hachimura or Troy Brown Jr. could take LeBron James' spot in Darvin Ham's starting unit. The now 19-time NBA All-Star could return on Jan. 31 when the Lakers take on the New York Knicks at Madison Square Garden.
The LA Lakers will also be missing another superstar as they have also decided to sideline Anthony Davis. AD played the Lakers' past two games after sitting out the previous 21 due to a stress injury to his right foot.
Davis has only played 27 of the Lakers' 50 games. He will add to that total tonight when they visit the Barclays Center to square off against the Brooklyn Nets, who will be without Kevin Durant.
"The Brow," an eight-time NBA All-Star, is averaging 26.7 points, 12.0 rebounds, 2.6 assists, 1.3 steals and 2.1 blocks. The LA Lakers will count on backup big man Thomas Bryant yet again to take on Davis' spot in the starting unit.
Like LeBron James, Davis could return on Tuesday against the New York Knicks.
---
Luka Doncic: Left ankle sprain: Injured since January 26, 2023
Luka Doncic suffered an ankle injury in the Dallas Mavericks' surprising 99-95 win over the Phoenix Suns last Thursday. He was ruled out the other night versus the Utah Jazz and will be questionable for tonight's game against the Detroit Pistons.
The Mavericks have said that the NBA All-Star starter will be day-to-day in the next week or so. Doncic, however, hasn't reportedly practiced yet with the team, which lessens his chances of playing against the Pistons.
Luka Doncic is averaging 33.0 points, second-best in the NBA, with 8.9 rebounds, 8.4 assists and 1.5 steals. Getting him back 100% healthy is Dallas' biggest concern even though they're just a game above .500 (26-25).
They'll give "Luka Legend" all the time he needs to be fully healthy. Spencer Dinwiddie will continue playing a larger role for the Mavericks than usual if Doncic is unavailable.
Trae Young: Right ankle soreness; Injured since January 28, 2023
Trae Young felt discomfort in his right ankle after the Atlanta Hawks' 120-113 loss to the LA Clippers the other night. His status is questionable tonight versus the Portland Trail Blazers.
Over his past four games, the two-time NBA All-Star has been averaging 27.5 points, 11.5 assists and 4.0 rebounds. The Hawks, though, are just 1-3 in that span.
Aaron Holiday and Bogdan Bogdanovic are expected to play extended minutes to help Dejounte Murray carry the team.
Trae Young's next chance to play will be next Wednesday versus the Phoenix Suns.
Edited by Michael Macasero