Steph Curry will miss this month's NBA All-Star game after he was diagnosed with a leg injury. The Golden State Warriors called them partial tears to Curry's superior tibiofibular ligaments and interosseous membrane. He is also dealing with a contusion to his lower left leg.
"Chef Curry" will be sidelined for at least a couple of weeks, starting with tonight's matchup against the OKC Thunder.
•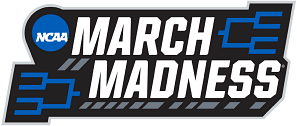 Curry was named yet again as a starter for the All-Star game in Salt Lake City in two weeks. But an injury he sustained the other night versus the Dallas Mavericks will sideline him indefinitely.
The two-time NBA MVP injured his left leg while driving to the basket in the Warriors' 119-113 victory over the Mavericks. Curry played 26 minutes but still finished with a team-high 21 points to go with seven assists and six rebounds.
Jordan Poole is expected to take Curry's spot in Steve Kerr's starting lineup. Donte DiVincenzo and Ty Jerome could see more minutes in the absence of the NBA's three-point king.
Meanwhile, Kyrie Irving will not be able to suit up for his new team, the Dallas Mavericks. After tons of speculation and rumors, the Brooklyn Nets traded him to Dallas for a package centered around Spencer Dinwiddie and Dorian Finney-Smith.
The newly-named NBA All-Star starter reportedly won't suit up for Jason Kidd's team until Wednesday. He will miss his first game as a member of the Mavericks tonight against the Utah Jazz.
After allowing Jalen Brunson to join the New York Knicks, the Mavericks took the risky move of acquiring Irving. The mercurial point guard is averaging 27.1 points, 5.1 rebounds, 5.3 assists and 1.0 steals in 40 games.
Dallas undoubtedly got one of the NBA's greatest shotmakers but also lost two solid rotation players. How Irving performs on and off the court will be something to monitor as the Mavericks are reportedly unwilling to give him a max extension.
Reggie Bullock, Tim Hardaway Jr. and Josh Green are expected to see more playing time after the trade was made official.
---
Luka Doncic: Right heel contusion; Injured since February 2, 2023
Luka Doncic injured his heel in the Dallas Mavericks' 111-106 victory over the New Orleans Pelicans last Feb. 2. The soon-to-be four-time NBA All-Star played just 23 minutes but still led the Mavericks in points (31), rebounds (8) and assists (4).
He is not with the team as the Mavericks play their next four games on the road. There is still hope that he can rejoin the team sooner rather than later.
Jason Kidd will have to make plenty of adjustments as the Mavericks have just acquired former Brooklyn Nets star Kyrie Irving. Dallas lost Spencer Dinwiddie, who has been the team's best player without Doncic, and Dorian Finney-Smith.
Irving is also unavailable, which will open up minutes for Tim Hardaway Jr., Josh Green and Reggie Bullock.
---
Giannis Antetokounmpo: Right knee soreness; Injured since December 17, 2023
Giannis Antetokounmpo has played 42 of the Milwaukee Bucks' 53 games. He has been unavailable in eight of those times due to a sore right knee. "The Greek Freak" has been able to play through that injury for most of the time, though.
The newly-named NBA All-Star team captain has played seven straight games since missing the previous five matches due to the same issue. Since returning from that said absence, he's been playing like an MVP again.
Antetokounmpo is averaging 39.4 points, 14.7 rebounds and 5.0 assists in his last seven games. He's shooting 60.5% from the field, including 35.7% from behind the arc.
Unless there's a significant change in his status, he should play tonight versus the Portland Trail Blazers.
Edited by Michael Macasero