Paul George is dealing with another injury. The LA Clippers forward tweaked his right hamstring on Monday night against the Miami Heat and may be sidelined for a couple of games.
Despite a solid performance against the Heat, George and the Clippers opened 2023 with a 110-100 loss. They are now 21-18, which is good enough for sixth place in the Western Conference.
The versatile forward led his team in scoring, dropping 25 points on 7-for-16 shooting against the Heat. George also added three rebounds, seven assists and three steals to his box score.
•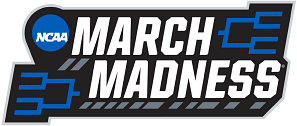 However, he tweaked his right hamstring during the game, which is bad news for the Clippers. This is the second time in less than two months that the forward has suffered this injury.
The Clippers have been dealing with major injury problems over the past few seasons. The situation hasn't improved in the 2022-23 season as Kawhi Leonard has missed 23 games so far.
George hasn't been able to stay healthy either. After appearing in only 31 games last season, the seven-time All-Star has missed 10 games for the Clippers this season. Without him, the Clippers are 4-6.
You may be interested in reading: Paul George, Karl-Anthony Towns, and more: Listing 5 avid gamers in the NBA
This first time this happened was on Nov. 19, 2022, in a game against the San Antonio Spurs. Due to the injury, Paul George missed seven straight games.
While it's hard to say how long the forward will be out this time, it's almost certain that he will miss back-to-back games on the road against the Denver Nuggets and Minnesota Timberwolves.
---
Paul George in the 2022-23 season
Paul George is having the second-best scoring season of his career with 24.4 points per game. In addition, his shooting percentage of 45.7% is his third-best percentage.
With Kawhi Leonard missing so many games this season, there is no doubt that George is the Clippers' best player. Unfortunately, he will most likely miss a couple of games due to his latest injury.
George has averaged 29.8 ppg on 50.0% shooting in his last five games. This includes a 45-point performance against his former team, the Indiana Pacers.
You may be interested in reading: LA Clippers' Paul George on the Black community's stigma, and his own mental health battle in the NBA: "Seeking help is a sign of weakness"