Jayson Tatum has been playing amazing basketball since the start of the 2022-23 NBA season, leading the Boston Celtics. According to former NBA player Richard Jefferson, Tatum is starting to develop his other offensive skills, making him play a similar style to LeBron James.
Jefferson shared an aspect where Tatum has shown improvement this season. According to him, the three-time All-Star has been playing a similar brand of basketball to LeBron.
"Jayson Tatum is right on schedule for where he needs to be. He's developing, he's getting better, he's turning into more of a leader, and the way he was distributing the ball," Jefferson said.
•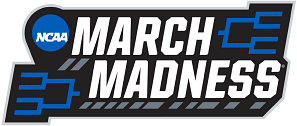 "When you look at [Nikola] Jokic, when you look at Luka [Doncic], when you look at Bron, these guys, their ability to distribute the ball opens things up for them to play one-on-one.
"There is no answer to Jayson Tatum's game if he can distribute at a six, seven assist type night. If he get you going, not shooting particularly well efficiently, but he can get his teammates involved and get double digit assists, that is where you see the maturation process for him."
"I think he's right on time."
Tatum has been the biggest x-factor for the Celtics this season due to his excellent playstyle. He has shown that he's more than just a scorer for his team. The Celtics star has displayed an all-around game that has helped him and his team become a more serious matchup for the other 29 teams.
The former Duke forward is averaging 30.7 points, 8.2 rebounds, and 4.2 assists while shooting 47.1% from the field and 34.6% from the three-point zone. It's clear that Tatum's trip to the finals last season is fueling his desire to win the title. With his play this season, the Celtics could possibly win it all.
Also read: Jayson Tatum reveals coach Mike Krzyzewski lashing out at him in Duke locker room: "You soft a** St. Louis kid, I should've left you in St. Louis"
---
Jayson Tatum outperformed Luka Doncic last night
During the clash between the top MVP candidates this season, Jayson Tatum bested Luka Doncic to beat the Dallas Mavericks. Both All-Stars are having an incredible year, scoring and leading their respective teams. Last night, the two stars met for the second time this season, and Tatum willed his team to victory.
The team's defense for the Celtics proved to be a huge helping hand for Tatum as they managed to hold Doncic to 23 points, a rare feat. Boston only allowed the Slovenian star to shoot 30.4% from the field. He attempted 23 shots last night and only made seven.
At the same time, Tatum had 29 points, 14 rebounds, and 10 assists for Boston.
Too bad for Doncic, he won't be able to get his revenge as last night's game was their last bout of the season. For the Celtics, their win last night gave them a record of 27-12.
They will look to capture their 28th win against the San Antonio Spurs tomorrow.
Also read: Paul George praises Jayson Tatum & Jaylen Brown ahead of their matchup: "I hope those two guys stick together for the rest of their career"