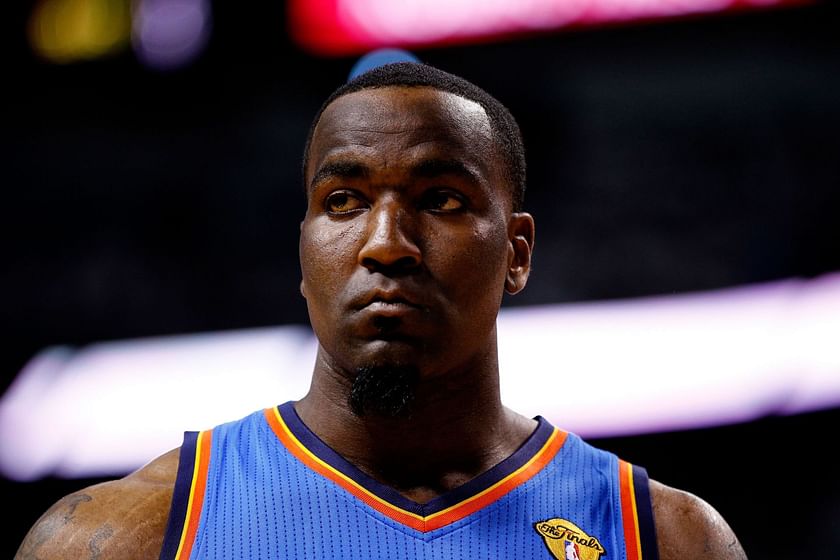 Kendrick Perkins played in the NBA for 14 years and is now a successful sports analyst. The former NBA champion frequently appears on "NBA Today," where he shares his thoughts on developments in the league.
In his most recent appearance on the show, the 6-foot-10 big man picked his five best players under the age of 25. Perkins reserved special praise for Ja Morant, whom he described as a mix of Kyrie Irving, Russell Westbrook and Rajon Rondo.
"A combination of Russell Westbrook with his athleticism, passing ability like Rajon Rondo, and his craftiness of a Kyrie Irving," Perkins said on on ESPN's show. "He has the potential to be the face of the league."
It is not surprising that Kendrick Perkins compared Ja Morant to Rondo, Westbrook and Irving. During his 14-year NBA career, the big man played with all three point guards, so he understands their qualities.
Perkins' first NBA team was the Boston Celtics, where he won a championship alongside Rajon Rondo. During his prime, Rondo was a fantastic pass-first point guard who averaged 8.5 assists per game during his time in Boston.
Perkins also made the NBA Finals with the Oklahoma City Thunder, where he played alongside Russell Westbrook.
Kendrick Perkins' final NBA team was the Cleveland Cavaliers. He played alongside LeBron James and Kyrie Irving.
Kendrick Perkins praises other young players
Besides Ja Morant, Perkins praised several other young players. The former NBA champion picked Anthony Edwards of the Minnesota Timberwolves as his fifth-best player in the league under the age of 25. Edwards averaged 20.3 points per game in his first two seasons.
Perkins reserved the fourth spot for Jayson Tatum, a talented forward who led the Boston Celtics to the 2022 NBA Finals.
According to Perkins, Trae Young is the third-best young player in the NBA. Young has averaged 25.3 and 9.1 assists per game in four seasons.
Perkins ranked Ja Morant second on the list and Luka Doncic on top. Doncic has turned the Dallas Mavericks into one of the best teams in the West and averaged 26.4 points, 8.5 rebounds and 8.0 assists in his first four seasons.
---