Rajon Rondo is considered by many as the player with the highest IQ in the game currently. It's not surprising to hear about coaches and players being stunned by his basketball genius.
Rondo played 2 seasons of college basketball for the Kentucky Wildcats before declaring for the draft. He was drafted 21st overall by the Phoenix Suns but was then traded to the Boston Celtics. He played at the point guard position and was a key member of the team that won the NBA Championship in 2008.
Rajon Rondo is a 4-time All-Star and has 4 All-Defensive selections and a single All-NBA selection. He has also led the league in assists 3 times (2012, 2013,2016). He won his 2nd ring with the LA Lakers making him the only 2nd player in NBA history to win a championship with the Celtics and the Lakers.
| | |
| --- | --- |
| Player name | Rajon Pierre Rondo |
| Born | February 22, 1986 |
| Won championships with | Boston Celtics, LA Lakers |
| Ring count | 2 |
| Ring years | 2008, 2020 |
| Drafted year | 2006 |
| Drafted by | Phoenix Suns |
How many rings does Rajon Rondo have?
Rajon Rondo had won two NBA Championship rings so far in his career.
What years did Rajon Rondo win his rings?
2008 - Rajon Rondo was still a young player but contributed heavily during the Boston Celtics Championship run. His most notable performance came in game 2 of the NBA Finals where he assisted on 16 field goals. In Game 3, he had an injury scare which kept him out but in Game 4, he was back on the court. He helped close out the series in game 6 with his 6 steals at crucial stages and elite playmaking skills. This was Rajon Rondo's first NBA championship of his career.
2020 - Already a seasoned veteran, Rajon Rondo played as the 2nd ball-handler next to LeBron James with the LA Lakers. He was the crucial part of the team with his experience and leadership. He broke Manu Ginóbili's record of 95 assists in 2014 NBA Playoffs by recording 105 assists off the bench to win a championship with the LA Lakers. This was his 2nd ring of his career.
What teams did Rajon Rondo win championships with?
Rondo won his first ring with the Boston Celtics and 12 years later won his 2nd ring with the Los Angeles Lakers.
Rajon Rondo Rings Pictures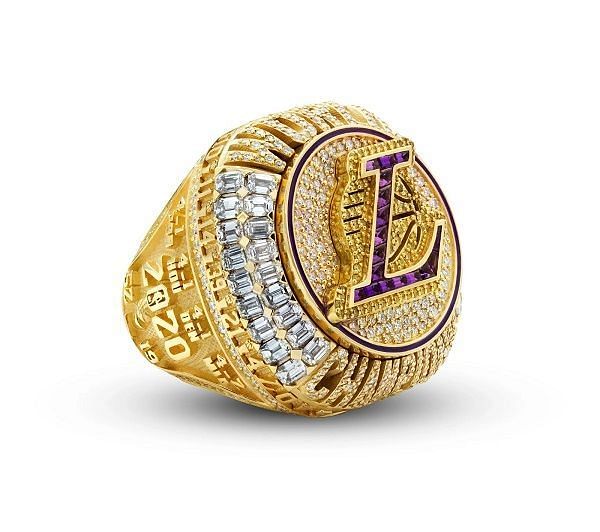 How old was Rondo when he won a ring?
Rondo won his first ring at 22 years old.
Is Rajon Rondo a Hall of Famer?
Not yet, but he has the resume and the rings to be a future Hall of Famer.