LeBron James is a basketball savant apart from being one of the most popular and influential athletes on the planet. Over the course of the past 2 decades, James has made a name for himself not only with his game on the court but even his action off it. His motto 'More than an Athlete' has given a whole new generation a new reason to pursue sports.
LeBron James is a very successful entrepreneur and an investor. His actions over the course of his career have opened new pathways for the NBA players like never before. With 4 NBA Championships to his name, LeBron James is rightly regarded by many as the greatest basketball player to have played the game.
Player name

LeBron James

Born

Akron, Ohio December 30, 1984 (age 37)

Rings count

4 rings

Ring years

2012, 2013, 2016, 2020

Teams he won rings with
Miami Heat

,

Cleveland Cavaliers

,

LA Lakers
Drafted year

2003

Drafted by

Cleaveland Cavaliers
How many rings does LeBron James have?
LeBron James has won 4 rings in 2012, 2013, 2016, and 2020 with 3 different franchises in the NBA.
What teams did LeBron win his championship rings with?
LeBron James won his first 2 rings with Miami Heat as part of the famous Big 3 alongside Dwayne Wade and Chris Bosh. They won in 2012 against the Kevin Durant-led OKC Thunder and then defeated the Tim Duncan-led San Antonio Spurs in 2013.
James then returned to Cleveland Cavaliers in 2014 and won his 3rd ring in their second seaso back. It was the first championship in franchise history and the first title for the city of Cleveland in 52 years. In the 2016 Finals, the Cavs defeated the Golden State Warriors in Game 7, after trailing the series 1-3, in the only 3-1 comeback in NBA Finals history. They historically defeated the 73-9 Warriors with the reigning unanimous (and back-to-back) MVP in Stephen Curry.
In 2018, LeBron decided to join the LA Lakers and only in his second year helped them win their 17th NBA title and his 4th ring. They defeated the Jimmy Butler-led Miami Heat 4-2.
Also read: LeBron James Net Worth
Lebron James Rings Pictures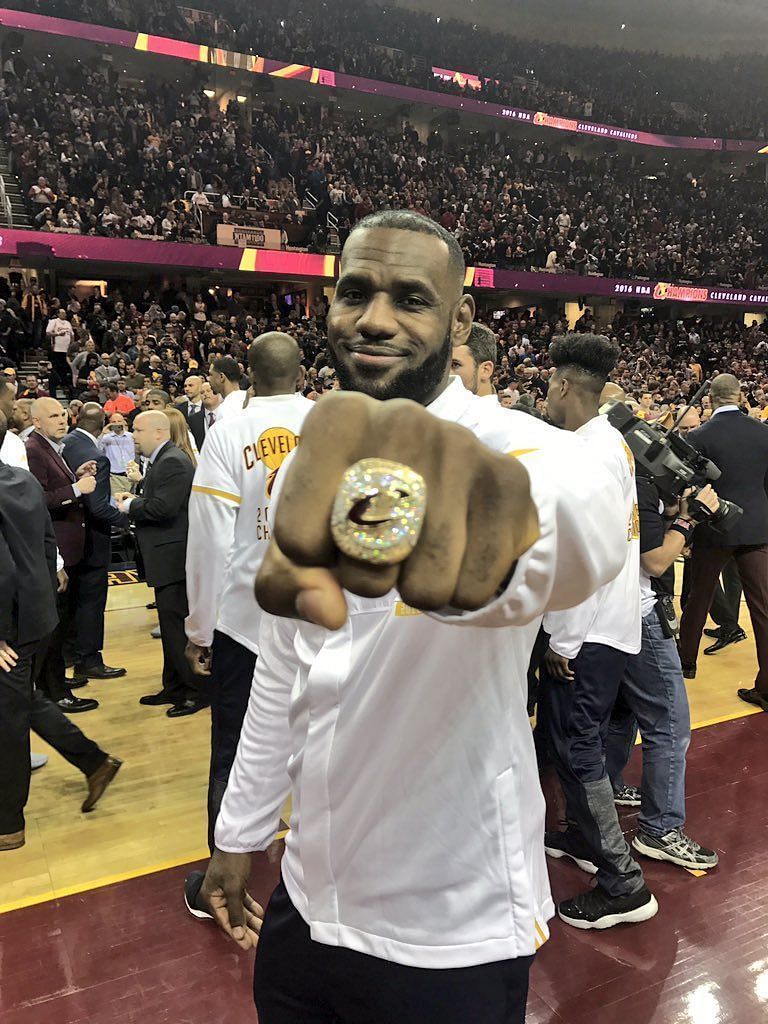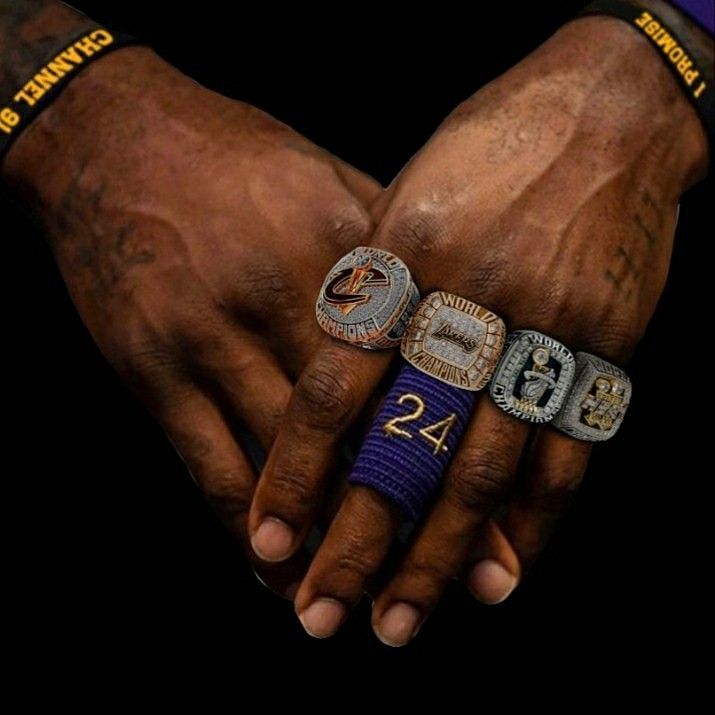 How many rings does LeBron have vs Jordan?
LeBron James has won 4 rings having gone to 10 NBA Final. (4-6), while Michael Jordan won 6 rings in 6 Finals appearances(6-0).
Will LeBron get 6 rings?
LeBron James won his 4th ring with the LA Lakers, after being locked up with 21 other teams in the Orlando Bubble. However, they are now in no position to make a title run. The West is significantly tougher than it was in 2020 and the Lakers just missed the play-in tournament in 2022.
James is entering his 20th season in the league and there is no championship in sight. He might win a 5th ring before he retires, but touching 6 championships does look far-fetched.
Also Read: Michael Jordan vs LeBron James complete comparisons