Wardell Stephen "Steph" Curry II popularly known as Steph Curry or "the baby-faced assassin" is one of the very few individuals to have revolutionized the game of basketball and is unanimously considered the greatest shooter of all time.
Steph Curry plays in the National Basketball Association (NBA) for the Golden State Warriors and was selected by the franchise as the 7th pick in the 2009 NBA draft. He has won 4 NBA championships with the Warriors and is a 2-time regular-season MVP. As per many experts, including former players, Curry is the reason why today's NBA is played the way it is. It was watching him shoot prowess that led to the ascension of the 3-point shot as the most valuable skill. His flair for shooting the ball from way beyond the 3-point line has undoubtedly put pressure on new players coming into the league to significantly improve their shot.
Stephen Curry's other accomplishments include being an 8-time All-Star and having 8 All-NBA selections (4 First team, 3 Second Team, 1 Third team). He was a scoring champion and the NBA steals leader in 2016. He also won the 3-point contest during the All-Star weekend back in 2015. In 2010 and 2014, Steph was part of the US team that won the FIBA world cup.
| | |
| --- | --- |
| Player Name | Wardell Stephen "Steph" Curry II |
| Born | March 14, 1988 (age 34) |
| Rings Count | 4 |
| Ring Years | 2015, 2017, 2018, 2022 |
| Won championships with | Golden State Warriors |
| Drafted by | Golden State Warriors |
| Draft year | 2009 |
How many rings does Stephen Curry have?
The NBA championship ring is an award from the NBA that is presented to the team that wins the Finals. Stephen Curry has won 4 championships in his 13 seasons in the NBA.
What years did Stephen Curry win his rings?
Stephen Curry won his 4 rings in 2015, 2017, 2018 and 2022.
Stephen Curry NBA Finals appearances/record
2015 NBA Finals - Warriors vs Cavaliers
Result: GSW won 4-2
2016 NBA Finals - Warriors vs Cavaliers
Result: Cavs won 4-3
2017 NBA Finals - Warriors vs Cavaliers
Result: GSW won 4-1
2018 NBA Finals - Warriors vs Cavaliers
Result: GSW won 4-0
2019 NBA Finals - Warriors vs Raptors
Result: Raps won 4-2
2022 NBA Finals - Warriors vs Celtics
Result: GSW won 4-2
Also read about Stephen Curry Net Worth
What teams did Stephen Curry win championships with?
Stephen Curry has won all his 4 Championship rings with the Golden State Warriors.
2015 Championship Ring
2015 - Steph Curry had the most sensational season of his career having started the season with a 24-0 win streak. The Golden State Warriors finished the season, having lost only 9 games, creating the record for the best regular-season performance by a franchise in league history.
It was this season that Stephen Curry became the first-ever player to be named the unanimous regular-season MVP. The team was perfectly balanced and led brilliantly by first-time head coach Steve Kerr.
2017 Championship Ring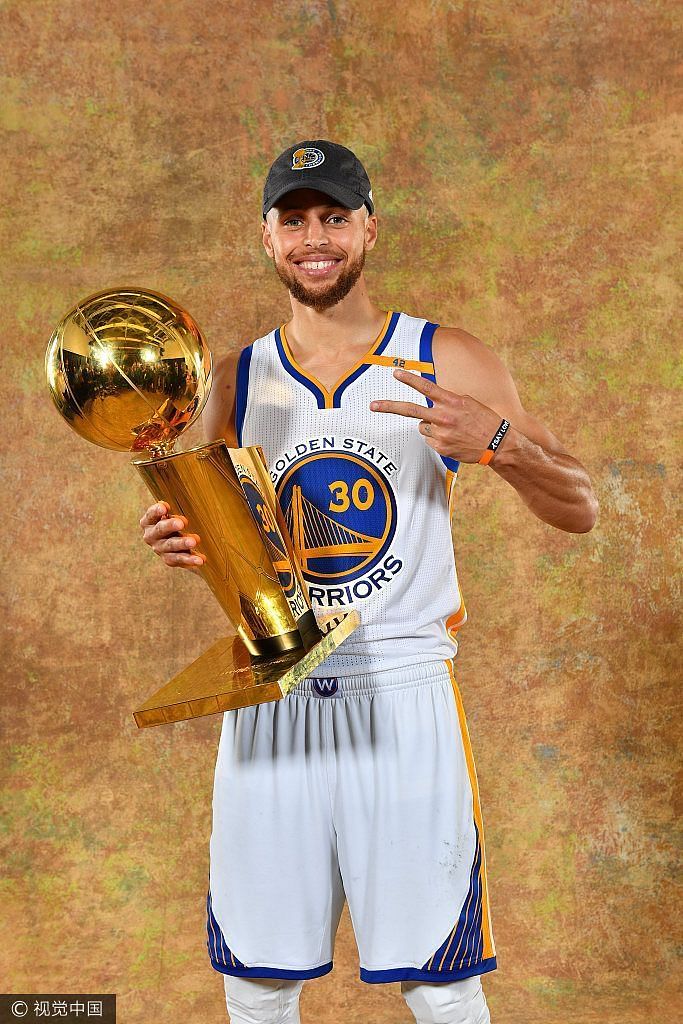 2017 - The Golden State Warriors came back with a vengeance having lost the 2016 NBA Finals to the Cleveland Cavaliers after taking a 3-1 series lead. They had added Kevin Durant to their roster and were the clear-cut favorites to win it all. Once the post-season came around, they didn't stutter one bit, steamrolling almost every opposition that stood in their way, including LeBron James's Cavaliers. The team finished with a post-season record of 16-1.
2018 Championship Ring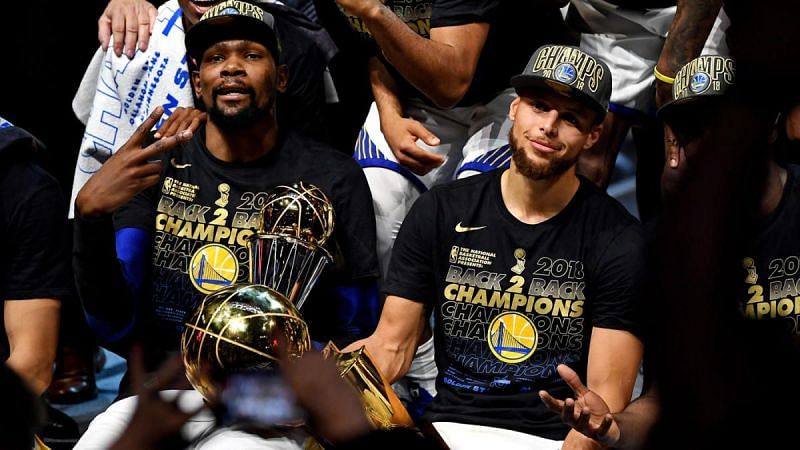 The 2018 season was also a foregone conclusion for many given that the Golden State Warriors were by far the most dominant team in the NBA. They did face a little bit of competition from the San Antonio Spurs in the Western Conference Finals but that didn't last long after Kawhi Leonard went off injured in Game 1.
2022 Championship Ring
The 2022 championship was probably the toughest of Curry's career, as the Golden State Warriors overcame massive odds to beat reach the NBA Finals and then eventually beat a defensively sound side in Boston Celtics. They wrapped up the series in six games after going 2-1 down.
Stephen Curry Rings Pictures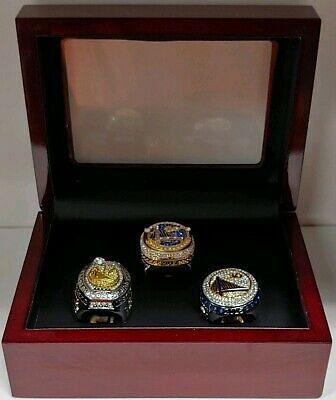 How many rings does Stephen Curry have vs Kevin Durant?
Stephen Curry has 4 rings( 2015, 2017, 2018, 2022 ) while Kevin Durant has 2 rings (2017,2018).
How much are Stephen Curry's rings worth?
To a Golden State Warriors fan or a basketball enthusiast in general Stephen Curry's rings is a priceless possession, but to give a dollar value, in 2016 one of the championship rings was appraised at a value of $13,500.