Golden State Warriors superstar Steph Curry provided a hilarious reaction after passing Wilt Chamberlain as the Warriors' all-time field goal leader on Monday night.
Curry has made a name for himself as one of the greatest to ever do it. While being an electrifying force on the floor, Curry has enthraled with his ridiculous displays of offensive proficiency.
He has been at the forefront of breaking records in the last few seasons. Having passed Ray Allen as the NBA's all-time leader in three-pointers last season, the Warriors guard continues to add to his already illustrious resume.
•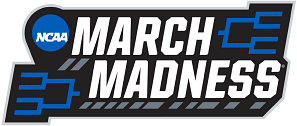 Monday night was another occasion for the superstar to shine bright when the team needed him most. With a huge performance to lead his team to a much-needed win against the OKC Thunder, Curry notched up another personal achievement.
With 38 points on the night, Curry surpassed Chamberlain as the franchise's leader in field goals. Considering the dominance Chamberlain displayed in the early days of the NBA, Curry has certainly made a huge impact by overtaking an all-time great. Following the Warriors' win, the panel of the NBC Sports Bay Area asked Curry what it meant to pass Chamberlain. Curry responded hilariously:
"It means I'm getting old."
"It's special. I think everybody who breaks a Wilt record feels a certain type of way because there's certain ones that nobody's going to touch. But definitely, blessed. 14 years representing Dub Nation. Putting up a lot of shots. Thankfully a lot of them have gone in. That's pretty cool though. So definitely one to celebrate."
Curry has every reason to celebrate. Since returning from a shoulder injury suffered in December, Curry and the Warriors have pulled away from a consistent stay at .500.
With a 26-24 record and on a three-game winning streak, Golden State have recovered some much-needed momentum in the second half of the season.
Read: Jeff Van Gundy says "Most Valuable Player in our sport if you did it by a decade" as he picks Steph Curry for championship run
---
Steph Curry shines for Golden State Warriors on the road
The Golden State Warriors have seen their fair share of struggles this season. Although the team was primed to repeat their title success, the Warriors are far from looking like contenders.
However, as the season nears the All-Star break, the Warriors appear to be on a bit of a roll. With Steph Curry back in the rotation, Golden State appears to be a rejuvenated team.
Curry put on a show for the Warriors on the road on Monday night. Notching up 38 points in the 128-120 win against the OKC Thunder, the superstar also recorded eight rebounds and a whopping 12 assists. Golden State also saw solid performances from Klay Thompson, who had 28 points, while Jordan Poole and Andrew Wiggins contributed 15 points apiece .
Since Curry's return, the Warriors have gone 5-4. With their fortunes trending in the right direction, Golden State is seemingly on the verge of turning things around.
Read: Steph Curry stats: How has the Golden State Warriors star fared in the 5 major categories this season?