Jalen Williams, one of the rising stars of the young and upcoming OKC Thunder, signed a 4-year, $20.2 million rookie deal with the team. However, the star is trying to get accustomed to the life of an NBA player.
Williams recently spoke about some of the hardships that come with NBA fame on the "Don't Trip Podcast."
He also spoke about an NBA player's dating life. He said the attention from women on social media and things can be difficult for young players to deal with.
•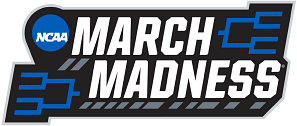 "That's the trap that a lot of the, especially, younger players fall into," Williams said. "You get girls at 2 a.m., 3 a.m., you are already tired, you're already vulnerable. You might have just had a back-to-back."
Williams also said that sometimes, wild scenes are awaiting players back at their hotel rooms when they return from games. He said it is akin to groupies chasing rock stars.
"I know girls be hanging out in the hallways and in hotel rooms all the time. They are just hanging out, seeing who they can come upstairs with," Williams said. "You always get the random DMs you know like, 'fly me out.'"
Williams added that there are other risks involved besides the usual dating ones. He said the multimillionaire NBA players are targets sometimes due to their wealth.
"There is all kinds of stuff. People had their wallets stolen. They will go and take a picture of you while you are asleep. So you have to be careful in that regard," Jalen Williams said.
Williams said he stays out of the potential traps. He keeps to himself while on the road during the season.
"I try to stay out of the mix as far as girls during the season. But I have seen some stuff," Williams said.
Young OKC Thunder star Jalen Williams is set to impress
Jalen Williams coming off his rookie season was the 12th overall pick in the 2022 NBA Draft.
He had a breakout first season. He averaged 14.1 points per game on 52.1 percent field goal and 35.6 percent three-point shooting. He also had 4.5 rebounds, 3.3 assists and 1.4 steals per game.
Jalen Williams is one of many young players with big potential on the Thunder. Shai Gilgeous-Alexander ascended to the top tier of the league last season when he averaged 31.4 ppg.
The team also has impressive depth. Josh Giddey, Lu Dort and Jaylin Williams all took big steps last season. The team will bring back top-five pick Chet Holmgren this season as well after he missed out last year due to a leg injury.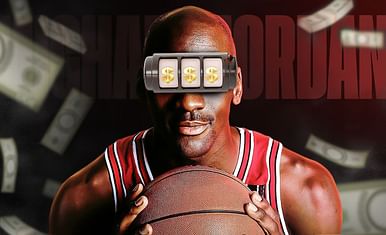 How did Michael Jordan's gambling "habit" taint his image?
Edited by Abhimanyu Gupta