The Golden State Warriors needed Steph Curry's brilliance, Klay Thompson's best game of the season and Draymond Green's defense to beat the Houston Rockets. They needed their iconic Big 3 to be at their best to eke out a 127-120 win against the lowly Rockets on Sunday.
The Warriors' uncharacteristic start has unquestionably been due to their horrible defense, which is Green's domain. Rob Mahoney, on "The Bill Simmons Podcast" had an intriguing idea as to why the Bay Area team has struggled on that end:
(Starts at the 14:05 mark)
•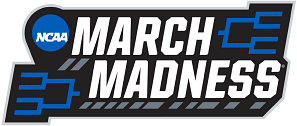 "It's hard to earn back your teammates' trust and call them out for playing s**tty defense at the same time. … I think he's [Green] been okay, I don't think he's been a total disaster by any stretch this season.
"Offensively, it has been tough at times, but defensively I think he's been mostly pretty good, but he needs to be great.
"That's just what they [Warriors] need from him on a nightly basis. They may need playoff Draymond 20 games into the season, that just might be the reality of what this Warriors team needs."
The Golden State Warriors' biggest off-season drama happened when Draymond Green punched Jordan Poole in the face. Although both have refused to dwell on the incident and vowed to be professionals, there may have been unintended results.
One such outcome of the ugly fracas was possibly Green compromising his leadership, particularly on the defensive end. He has usually been the guy who calls out and even yells at teammates in the past for blowing assignments.
After Draymond Green broke the trust of the Warriors, he hasn't been his usual demonstrative and no-holds-barred self in holding teammates accountable on defense. Barking at Jordan Poole, who is almost always the weakest link on defense, may not be as effortless as it used to be.
After a closely-fought win against the Houston Rockets, holders of the second-worst record in the NBA, the Warriors' defensive rating has marginally improved. They're now just 24th out of 30 teams despite Green's solid work on the defensive end.
---
Draymond Green and the Golden State Warriors will need their defensive identity back to repeat as champions
In each of the Golden State Warriors' four championships in eight years, they have always been a good to great defensive team. Anchored by Draymond Green, they were first, second, 11th and second in defensive ratings during those title-winning campaigns.
They still dominated the 2017-18 season despite sporting a not-so-great defense mainly because of their overwhelming firepower. The presence of Kevin Durant, Steph Curry and the pre-injury Klay Thompson consistently hid their defensive mistakes and still blew out opponents.
This season's edition of the Golden State Warriors doesn't have the luxury of such firepower at their disposal. They will need the best version of Draymond Green to play great individual defense and lead the Warriors' defensive revival.
On many of the Warriors' defensive breakdowns, trust and lack of communication have been major issues. To regain his teammates' trust while still trying to be the defensive hub of the team, Green may have to toe a very delicate line.