Dallas Mavericks big man Christian Wood commemorated scoring 16-straight points by replicating Michael Jordan's famous shrug celebration. Wood had a solid regular-season debut for his new franchise in their opening game against the Phoenix Suns.
Wood scored 25 points in 24 minutes off the bench. He shot 9-of-15 from the field, including 4-of-7 from 3-point range. Wood scored 16 consecutive points between the end of the third quarter and the start of the final quarter. After hitting a 3-pointer with 8:33 left on the game clock, Wood pulled off the MJ shrug. Here's the clip:
•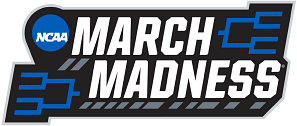 Michael Jordan pulled off the iconic celebration during the 1992 NBA Finals between the Chicago Bulls and Portland Trail Blazers. Jordan was hot from 3-point land as he went 6-of-10 from deep. Three-point shooting wasn't one of his strongest traits, nor was it a reliable way to score back then. MJ finished with 39 points, 35 in the first half alone, shooting a stellar 59.3% from the floor.
Kevin Durant and Steph Curry among players who have mimicked Michael Jordan's iconic shrug celebration
The Michael Jordan shrug was one of the most iconic celebrations in NBA history, and many players before Christian Wood have mimicked it. The list includes modern-day legends like Kevin Durant, Steph Curry and Derrick Rose.
D-Rose hit the celebration when he played for the Bulls. The moment seemed perfect, especially with Rose donning the Bulls jersey like Jordan. It happened during the 2010-11 season in a game against the Lakers. Rose hit a near-impossible shot from the corner in front of LA's bench and then hit the MJ shrug.
Kevin Durant pulled it off during a playoff game with the Golden State Warriors in 2017. He hit a long 2-pointer from the top of the key with the shot clock winding down.
Steph Curry was probably the closest when it came to pulling off the perfect impersonation. During a regular-season game against the Wizards, Curry hit a deep 3-pointer in the clutch and instantly pulled off the MJ shrug as he walked back.
(Derrick Rose 0:02, Kevin Durant 0:27, Steph Curry 1:04)
Michael Jordan massively influenced the game of basketball. Players continue to follow his moves, style and mannerisms on and off the court. MJ is an icon to many NBA players who are still playing.