Derek Fisher coaching Matt Barnes' kids in a high school basketball recently went viral because of the history between the two former NBA players. Fisher and Barnes had an ugly incident in 2015 that made headlines, as they were once teammates with the LA Lakers. So, what happened between Matt Barnes and Derek Fisher?
According to the original exclusive report by The New York Post, Barnes took a 95-mile trip to beat up Fisher at the home he once shared with his then-wife Gloria Govan. Fisher and Govan were dating back then, but her divorce with Barnes was not final yet.
Barnes later clarified that he was not upset about Fisher and Govan. He was mad that one of his kids was feeling uncomfortable with the five-time NBA champion. He also explained that he only drove 15 minutes before laying his hands on Fisher.
•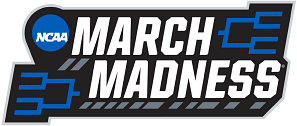 "I live 15 minutes away, and I was going over to check on my kids because they seemed uncomfortable," Barnes said. "That was my main reason for going over there."
Matt Barnes was married to Gloria Govan from 2013 to 2016 but were separated by early 2015. They have identical twin sons together, Carter and Isaiah. Govan started dating Derek Fisher when she separated from Barnes and got married in 2021.
When things were heading in the right direction after the ugly brawl, Barnes and Govan were involved in a custody battle for their twin sons. Barnes was eventually granted full custody, while Govan was ordered to complete 26 anger management sessions and 10 parenting classes.
---
Also Read: "Vegas made that call" - NBA fans go berserk as last foul call covers Clippers spread on James Harden's big night vs Rockets
---
What is the relationship between Derek Fisher and Matt Barnes now?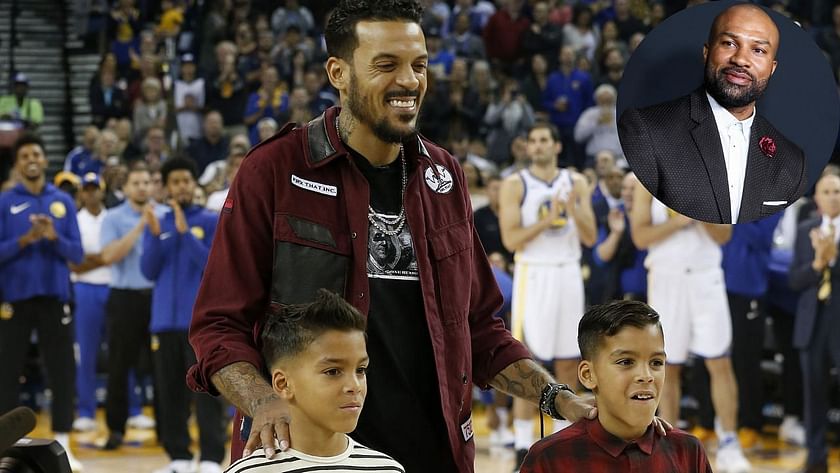 More than eight years after their infamous dust-up, Matt Barnes and Derek Fisher have an amicable relationship.
Barnes was happy for Fisher and his ex-wife Gloria Govan when they got married in 2021. The one-time NBA champion is only concerned about his twin sons' happiness, so he's delighted that they have formed a relationship with their mother and her new partner.
"Fast forward, we buried the hatchet, we spoke, because they're still together,' Barnes said after Govan and Fisher got married.
"To me, it's about raising these twins the best we possibly can, and co-parenting, so now he and I are cool. We're on the same page. We communicate and see each other when we'e at events. They've been to my house for the twins' birthday. I've been to their place."
The relationship between all parties is so good that Carter and Isaiah Barnes, who are now 14-year-old high school hoopers, are being coached by Derek Fisher at Crespi Carmelite High School.
---
Also Read: "Shooting like Steph and passing like Magic" - LeBron James fans in awe of 4x MVP as he produces another efficient game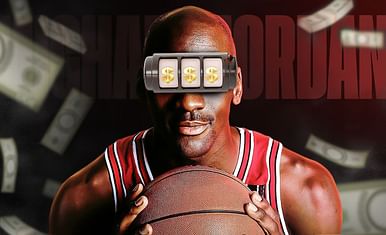 How did Michael Jordan's gambling "habit" taint his image?
Edited by Juan Paolo David