Ime Udoka's reputation skyrocketed after he led the Boston Celtics all the way to the NBA Finals last season. However, after violating the organization's code of conduct, he was suspended and replaced by Joe Mazzulla before the start of the season.
There have been reports that the former Celtics coach has received interest from teams. Steve Bulpett of Heavy Sports reported that after Boston removed the interim tag from Mazzulla, three unidentified teams began the process of vetting Udoka, who would come with substantial baggage. One issue is that Udoka has yet to apologize publicly for his actions.
Considering that there are no vacancies on NBA teams, they naturally wish to remain anonymous.
•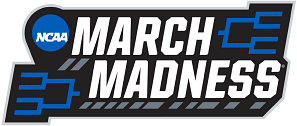 Udoka is available to coach. In fact, he was scouted by the Brooklyn Nets after the firing of Steve Nash on Nov. 1. The Atlanta Hawks also considered Udoka before hiring Quin Snyder, NBA insider Marc Stein reported.
On that note, let's take a look at three teams that could potentially hire the former player-turned-coach.
Also read: Gilbert Arenas speculates Ime Udoka's coaching career after Boston Celtics scandal: "I don't think no one's going to f**k with him"
---
#1 San Antonio Spurs
The San Antonio Spurs are looking to start all over again this season. Legendary coach Gregg Popovich could retire after this season, although there has been no confirmation.
Ime Udoka spent time as a player and an assistant coach in San Antonio, which could be his ticket to getting back to coaching.
---
#2 LA Lakers
While the LA Lakers may have Darvin Ham right now, it hasn't worked out well for them. If the organization is still pushing to make the playoffs next season, an experienced coach is what they need.
Ime Udoka was able to take the Celtics to the NBA Finals, so he clearly has an advantage over Ham.
---
#3 Minnesota Timberwolves
Leading a hungry, young squad isn't easy. However, Udoka was able to crack the code in that regard and could possibly be the right coach for the Minnesota Timberwolves.
Since acquiring Rudy Gobert, the Timberwolves have failed to live up to expectations. That's a problem that Udoka could be able to fix.
Also read: Ime Udoka cheating scandal: What did Nia Long say about the groundbreaking news? All you need to know