The latest NBA Crossover Grid has been released, marking the 88th day fans have been trying to get the right answers to all nine cells. Let's try to find the solutions to today's puzzle.
Here's a look at today's grid:
•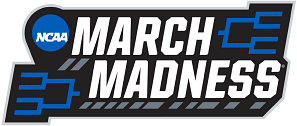 ---
Clues to the Sept. 24 NBA Crossover Grid
Cell 1 – Player who spent time with the Boston Celtics and Detroit Pistons
Cell 2 – Player who had stints with the Celtics and Oklahoma City Thunder
Cell 3 – Celtics player who earned an All-NBA Team spot
Cell 4 – Player who played for the San Antonio Spurs and Pistons
Cell 5 – Player who has played for the Spurs and Thunder
Cell 6 – Spurs player who was part of an All-NBA Team
Cell 7 – A second-round pick player in the NBA draft to play for the Pistons
Cell 8 -- A second-rounder in the NBA draft to play for the Thunder
Cell 9 -- A second-round NBA draft selection to earn a spot in an All-NBA Team
---
Answers to the Sept. 24 NBA Crossover Grid
Darko Milicic is a good answer for Cell 1, as he was selected second overall by the Pistons in the 2003 draft and won the NBA title in his rookie year. He was last in the NBA with the Celtics, playing one game in 2012.
Better answers, though, are Rasheed Wallace and, more recently, Blake Griffin. Wallace was with the Pistons from 2004 to 2009 and won one title, and one season for the Celtics (2009-10). Griffin, meanwhile, played four years in Detroit (2018-2021) and played last year with the Celtics.
For Cell 2, Nate Robinson is a go. The 5-foot-9 leaper played two seasons with the Cs (2009-2011) and four games for OKC before being left out of the rotation and waived after.
An alternate, though, is Al Horford, who's still with the Celtics but played a season with the Thunder (2020-2021).
For Cell 3, there are lot to choose from, as the Celtics are steady feeders of All-NBA Team members. Shaquille O'Neal is one. He played his final year with the Celtics in the 2010-11 season and ended his career with eight All-NBA First Team selections.
Serbian Boban Marjanovic is a solid answer for Cell 4, having played for the Spurs (2015-16) and Pistons (2016-2018). Other answers to consider include Dennis Rodman, Tracy McGrady, Antonio McDyess, Sean Elliott and Beno Udrih.
For Cell 5, Isaiah Roby is a fit. He played his first three years in the Association with the Thunder before moving to the Spurs last season.
Others who make the cut are Doug McDermott and Kevin Martin as well as Avery Johnson and Dale Ellis, who played for the Seattle Supersonics, the precursor of the Thunder team.
The Spurs are another team that have many All-NBA members for Cell 6. Tony Parker is among the standouts, having a Hall-of-Fame career in 17 years in San Antonio, winning four titles and four All-NBA selections.
For Cell 7, Isaiah Livers is one of the more recent Pistons selected in the second round of the draft.
He was selected 42nd overall in 2021. An excellent answer, though, is Rodman, who was the second-round pick in 1986. He played with the Pistons for seven seasons and helped them to two titles.
Aaron Wiggins makes the cut for Cell 8. He was selected in the second round and 55th overall in 2021 by OKC.
For Cell 9, Rodman is a great answer. A second-round pick, he became a legend in Detroit and Chicago, ending his career with four All-NBA selections.
Two-time NBA MVP Nikola Jokic is another top choice for this cell. He was selected first in the second round in 2014 and has had five All-NBA selections since.
---
Here's the filled-out NBA Crossover Grid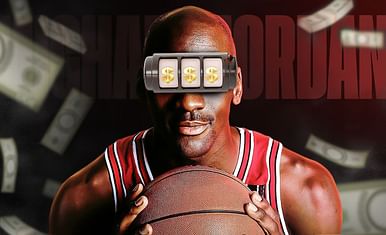 How did Michael Jordan's gambling "habit" taint his image?