All-Star point guard Damian Lillard is once again in the spotlight as the Portland Trail Blazers have reportedly opened up the possibility of trading him this offseason. When Lillard made the request to trade him, he specifically named the Miami Heat as his preferred destination, but that's unlikely to happen.
The Miami Heat and the Blazers have struggled to see eye-to-eye. While the Heat are interested in acquiring Lillard before the season starts, they don't have enough assets to make the deal possible. Portland, on the other hand, is asking too much from Miami for its franchise star.
NBA insider Marc Spears broke down the situation involving Lillard and the Blazers. Rumors have started that other Eastern Conference teams began inquiring for the point guard.
•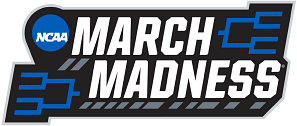 "The latest I'm hearing is that the Blazers have been talking to several teams, but I don't even know of that's the Blazers," Spears said. "When you say several teams, that also suggests they could be willing to trade for him or send him somewhere that's not the Miami Heat, which is certainly very curious.
"It's one thing for a team to trade for a player that doesn't want to be there, but to get a player that's a top 75 player, that is gonna be professional but will he really be a happy employee? Do you want to do that to Dame Lillard? That's the biggest question."
Spears added:
"Who has the guts to do it as well? Would Boston do it? I'm kinda heading rumors about another Eastern Conference team that I'm not gonna throw out there just yet. If a team is able to just trade Lillard without his blessing, that's very, very risky. Not only to that team, but also to the future relationship for a future Hall of Famer with the Blazers."
If the Blazers trade Lillard to a different team other than the Heat, their relationship with the point guard could be tarnished. It will also be a terrible breakup.
Also read: Top 5 landing spots for Damian Lillard if Heat don't match Blazers' expectations
---
The Blazers want all of the Heat's assets for Damian Lillard
According to ESPN's Brian Windhorst, the latest on Damian Lillard's situation is quite intriguing. In the beginning, the Blazers weren't interested in the offers they received from the Heat. However, in an interesting change of pace, Portland's front office is now interested in all of the assets that Miami owns. Windhorst said:
"They want the Heat to literally scrounge into every nook and cranny and produce everything they possibly can. The Heat don't feel a need to do that."
By the looks of it, Portland's request is a terrible one and there's a chance that Miami will completely ignore it. The Heat's front office has had its fair share of offers in the past and is well aware of what's a good deal and those that aren't.
With the Blazers trying a different approach this time, only time will tell if it's successful.
Also read: Will Damian Lillard join Miami Heat before start of 2023-24 season? Evaluating possible trade scenarios for Blazers superstar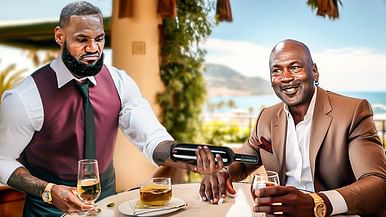 How is Michael Jordan officially richer than NBA's 10 richest players?!