D'Angelo Russell had a front row seat to the Anthony Davis show tonight for the LA Lakers against the Minnesota Timberwolves. AD dominated Russell's former team with 38 points despite playing with an injured left ankle.
In a courtside interview after the game, LA's starting point guard had this to say about AD's performance:
"Y'all can't say nothing about 3 [Davis], man! When he rolled his ankle and do all that in one of the biggest games this year for us. That dude came out, showed toughness and led. Can't say nothing about that dude, man. Those guys lead, we follow. Simple as that."
•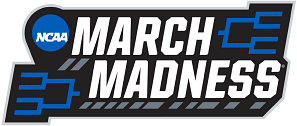 Anthony Davis rolled his ankle just as the LA Lakers were making a big run in the third quarter. The score was 76-70 in favor of the Timberwolves with 6:20 left in the third period when AD crumpled to the floor. LA's bench stood up, watching Davis writhe in pain and almost in disbelief of what just happened.
Davis, to the surprise of perhaps the whole basketball world, stood up, went to the bench and returned to the game. LA's crippling 24-10 run in the third quarter allowed them to grab a 79-78 lead.
"The Brow" stayed on the bench heading into the fourth-quarter but kept moving along the sidelines to keep his ankle warm. He gingerly came back into the game and put out an incredible performance.
The big man kept making shots while D'Angelo Russell continued to give him the ball at the post. Anthony Davis finished with 17 points in the final quarter, including 12 straight that took the fight out of the Minnesota Timberwolves.
AD finished with 38 points, 17 rebounds, a steal, and two blocks to overwhelm the Timberwolves' frontline of Karl-Anthony Towns and Rudy Gobert.
Gobert is a three-time Defensive Player of the Year winner but looked overmatched against a locked-in Anthony Davis, who played on one foot.
---
Anthony Davis was determined to play through the pain when he injured his ankle
Anthony Davis asserted a week ago that every game for the LA Lakers will be Game 7s. He showed that he wasn't just all about lip service when he displayed a very gritty performance when the Lakers needed a crucial win.
Here's what Davis had to say when he sustained the injury:
"I knew I was going to play regardless. Just that initial tweak, kind of little bit of pain, throbbing and stuff. Just let it kind of come down. It kinda throbbed some more. Just tried to play off it, in general, until the end of game.
"I'm gonna get some treatment after the game, but I'm gonna be fine."
The LA Lakers will also perform more tests on Davis' ankle to check the extent of the injury. Some of the NBA's best players have had to sit out due to a sprained ankle. Hopefully, AD will not be sidelined or compromised or the Lakers' playoff hopes could be in jeopardy.
---
Also read: "God is real"- NBA fans are stunned after Anthony Davis stays in game after rolling his ankle against the Timberwolves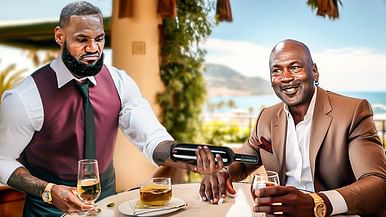 How is Michael Jordan officially richer than NBA's 10 richest players?!
Edited by Michael Macasero