Recent NBA rumors have suggested that former LA Lakers star D'Angelo Russell could be a trade target for several teams. With the trade deadline looming ahead of the All-Star Weekend, Bleacher Report's Eric Pincus shared a report on teams interested in the former All-Star guard.
D'Angelo Russell has been a wildly inconsistent player. Although he showed immense potential with the LA Lakers early on, he didn't live up to it till he joined the Brooklyn Nets.
Russell reached All-Star status with the Nets in the 2018-19 season. Following his two year stint in Brooklyn, DLo headed to San Francisco and then to Minnesota.
•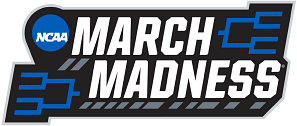 Currently playing with the Timberwolves, Russell has emerged as the third option on a rather talented roster. As the primary playmaker on the team, he has done a solid job of keeping the offense going. However, the Timberwolves are having a tough time winning games.
The once highly touted Timberwolves appear to be on the verge of falling apart, so several teams have turned their sights towards their roster. In this regard, as per Bleacher Report's Eric Pincus, Russell has garnered a fair amount of attention. As per Pincus' report, a Western Conference executive told him:
"I don't think the Wolves reinvest in Russell,' a Western Conference executive said. "The combination of players they have just isn't clicking."
Pincus added:
"If Minnesota goes in a different direction by the deadline, it would need to fill Russell's 32.5 minutes a game. It's unclear where he might land, though teams mentioned as possibilities by various NBA sources included the Heat, (Phoenix) Suns, (Dallas) Mavericks and (Los Angeles) Clippers."
While it remains to be seen if Minnesota makes a move ahead of the deadline, the possibilities are promising for Russell, with some great teams showing interest.
---
Minnesota Timberwolves may not re-sign D'Angelo Russell
The Minnesota Timberwolves are a team on the verge of falling apart. Although they have some talented elements on their roster, the Timberwolves have done a poor job of managing them.
After making a blockbuster trade for Rudy Gobert in the offseason, the Timberwolves saw an insanely high-priced contract coming in. With max extensions already in place with Karl-Anthony Towns and Anthony Edwards, the Timberwolves could have a tough time retaining D'Angelo Russell next season.
Russell is in the final year of a max contract. Considering that he hasn't been an All-Star caliber player for a while, Minnesota may not decide to re-sign him at the same value. However, as he will also be an unrestricted free agent next season, DLo could choose to join a team with more promise for a lot cheaper.
So, Minnesota may seriously consider trading him while he still has value in his contract. Considering how much they gave up for Gobert, the Timberwolves would want to replenish some of their resources.