With the NBA trade deadline less than a week away, teams are expected to be busy monitoring players and situations around the league. The LA Lakers and Dallas Mavericks are among those interested in Zach LaVine of the Chicago Bulls.
Meanwhile, OG Anunoby of the Toronto Raptors is being monitored by multiple teams. The Raptors have several key pieces that may or may not be available, including Anunoby, Fred VanVleet, Pascal Siakam and Gary Trent Jr.
On that note, here're the latest NBA rumors roundup for February 3 brought to you by Sportskeeda.
•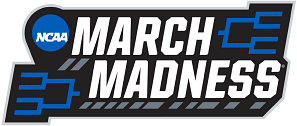 ---
Lakers, Mavericks among teams interested in Zach LaVine
The Chicago Bulls have a tough decision to make ahead of the NBA trade deadline. If the Chicago Bulls decide to blow up the team, Zach LaVine will reportedly have a number of suitors.
Jake Fischer of Yahoo! Sports noted that at least five teams are interested in LaVine if the Bulls make him available. They're the LA Lakers, Dallas Mavericks, Miami Heat, New York Knicks and Portland Trail Blazers.
All five teams are desperate to add another All-Star to their roster for a possible playoff push. It should be noted that LaVine is represented by Klutch Sports, who also represents LeBron James and Anthony Davis of the Lakers.
Also Read: Domestic violence charges against Amar'e Stoudemire dropped due to uncooperating victim
---
OG Anunoby monitored by multiple NBA teams
OG Anunoby is one of the hottest names on the NBA trade market this season. The Toronto Raptors reportedly want multiple first-round picks for Anunoby, who's averaging 16.9 points, 5.5 rebounds, 2.0 assists and 2.1 steals this season.
Shams Charania and Zach Harper of The Athletic reported that the New York Knicks, Phoenix Suns, New Orleans Pelicans and Indiana Pacers are interested in Anunoby. The Knicks are rumored to be willing to meet the Raptors' demand of multiple first-round picks.
Meanwhile, Esfandiar Baraheni of SDPN Sports noted that the Memphis Grizzlies are also monitoring Anunoby's situation. Baraheni added that the Grizzlies could be in a tug-of-war with the Pelicans for the 25-year-old swingman.
Also Read: Why was Chris Jackson aka Mahmoud Abdul-Rauf suspended from the NBA?
---
Blazers emerge as potential suitor for Jarred Vanderbilt
The Portland Trail Blazers and Utah Jazz are among the teams contending for a playoff spot in the Western Conference. The Blazers are looking to improve their roster, while the Jazz are willing to trade some of their players.
Shams Charania of The Athletic reported that the Blazers emerge as a potential suitor for Jarred Vanderbilt of the Jazz. Vanderbilt is averaging just 8.5 points, 7.8 rebounds, 2.7 assists and 1.0 steals per game this season but is a versatile player on defense.
Also Read: Who is Jeff Capel III's wife, Kanika Réale Blue? Everything you need to know
---
Kelly Oubre wants to remain with Hornets
Kelly Oubre Jr. is having the best season of his career for the Charlotte Hornets this season. Oubre is averaging 20.2 points, 5.1 rebounds, 1.2 assists and 1.6 steals per game before his left hand injury last month.
The former 15th overall pick is in the final year of his contract and will become an unrestricted free agent in the summer. However, Oubre wants to stay in Charlotte and build his career with the team, as per Rod Boone of the Charlotte Observer.
Also Read: Donovan Mitchell-Dillon Brooks NBA brawl: Why it happened, ejections that followed, and all you need to know
---
Multiple NBA teams interested in Kelly Olynyk
Kelly Olynyk's time with the Utah Jazz might be short-lived due to the emergence of rookie big man Walker Kessler. Olynyk was linked with several teams earlier in the season, including the defending champions Golden State Warriors.
However, it seems like his former teams, the Boston Celtics and Miami Heat, are interested in a reunion. Steve Bulpett of Heavy Sports reported that the Celtics and Heat are looking for ways to re-acquire Olynyk.
The 31-year-old big man played the first four seasons of his career in Boston before signing with Miami on a four-year deal. The Heat traded him to the Houston Rockets in 2021 before signing a new contract with the Detroit Pistons. He ended up in Utah via the Bojan Bogdanovic trade last summer.
Also Read: Charles Barkley says he'll "beat the hell out of (LeBron James)" if he breaks scoring record against New Orleans Pelicans, not on TNT
Edited by Juan Paolo David