Scottie Pippen averaged 16 points, six rebounds, five assists and two steals per game in 17 NBA seasons with the Chicago Bulls, Portland Trailblazers and Houston Rockets. He is known as one of the NBA's greatest defenders, and won six championships with Michael Jordan in Chicago. Shaq told me once that Scottie Pippen's Portland Trailblazers were the best team he faced in his illustrious NBA career, and could it be that a Top 50 all-time player is underrated? On his 56th birthday, let's get to Scottie Pippen's five best NBA moments.
#5 Scottie Pippen dunks on Patrick Ewing
•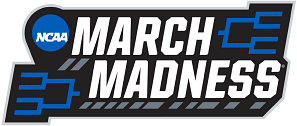 The Chicago Bulls and New York Knicks battles of the 1990's were special, and both Michael Jordan and Scottie Pippen have created posters on the walls of many kids across the land by dunking on Patrick Ewing in classic fashion. Scottie Pippen's dunk in particular is one of the most visicious, ferocious and disrespectful dunks in NBA history. With so much animosity between the two familiar foes, no wonder so many classic dunks have come out of this competitive series.
#4 1994 NBA All-Star Game
In front of 19k in Minneapolis, Minnesota, Scottie Pippen scored 29 points in a game many saw as filling the void left by Michael Jordan. With the game's greatest player gone from the game after the death of his father, Scottie Pippen stole the show and the MVP award in his fourth All-Star Game appearance. He was a 1st team All-NBA that season for a Chicago Bulls team that lost in the Eastern Conference semis to the New York Knicks. Yes, that 2nd round series.
#3 Game 6 vs. the Portland Trailblazers in 1992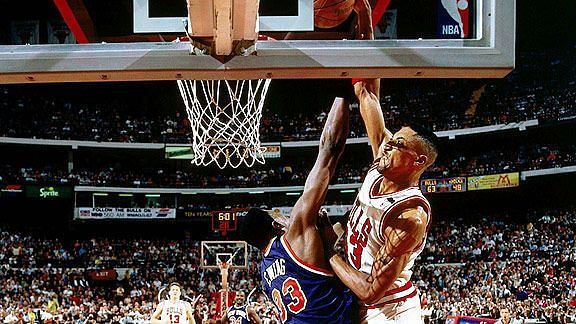 Scottie Pippen was relatively unknown, even playing beside Michael Jordan. He was a gifted athlete able enough to make a true stamp on the NBA, yet it wasn't until the 1992 Finals vs. the Portland Trailblazers that Scottie Pippen made himself known. Jerome Kersey, Terry Porter and the defense of Clyde Drexler put the Trailblazers in position to tie a Chicago Bulls team looking to complete a 67 win season after being up 3-2. In Game 6 and down 15 points, Scottie Pippen went off on both ends while Michael Jordan was on the bench to finish off Portland. Scottie Pippen scored 11 of his 26 points in the fourth quarter, and throughout, his confidence became his new NBA skin. Scottie had arrived.
#2 Game 6 of the 1997 NBA Finals
Scottie Pippen averaged 20 points, eight boards, four assists and two steals in the Finals vs the Utah Jazz. His 23 points in Game 6 was the pivotal performance in the win that gave the Chicago Bulls their fifth championship. It was the first of consecutive Finals wins vs. the Karl Malone and John Stockton led Utah Jazz.
#1 Scottie Pippen locking up Magic Johnson in the 1991 Finals
Magic Johnson averaged 18 points, eight boards and 12 assists in the Finals. Those numbers jump off the page and are what you'd expect of a legendary point guard in any playoff series. Scottie Pippen's 7'3" wingspan was just enough to slow the Hall of Fame icon and shift the series in Chicago's favor. It was the Bulls' first ever NBA championship, and despite Michael Jordan completing one of his most spectacular moves that everyone has seen over and over, it was Scottie Pippen's defense that was a major factor in defeating the depleted Los Angeles Lakers.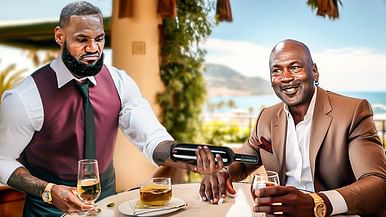 How is Michael Jordan officially richer than NBA's 10 richest players?!