The triple-double is looked at by different NBA players in different ways. Some consider it one of the best and most prestigious career achievements while others see it as nothing more than filling up the stats. Still, many others view triple-doubles as a metronomic gauge to measure one's daily performance the way Russell Westbrook sees it.
No matter the motive, triple-doubles are a fact of life in the NBA. As teams delve deeper into advanced analytics, triple-doubles have become part and parcel of everyday league statistics. Some triple-doubles regularly reflect the brilliance of a player the way they do for LeBron James, Luka Doncic and James Harden, while for others, they are random events that could merit a second look or complete nonchalance.
The NBA currently features top players who, despite their incredible talents and skills, have only completed the triple-double once in their career. Whether they add one more to their totals remains to be seen, but there is no question that their greatness is the overall measure of their team's success.
•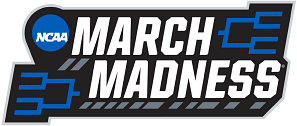 Here's the list of NBA superstars who have only recorded a single triple-double in their careers.
---
#5 Karl-Anthony Towns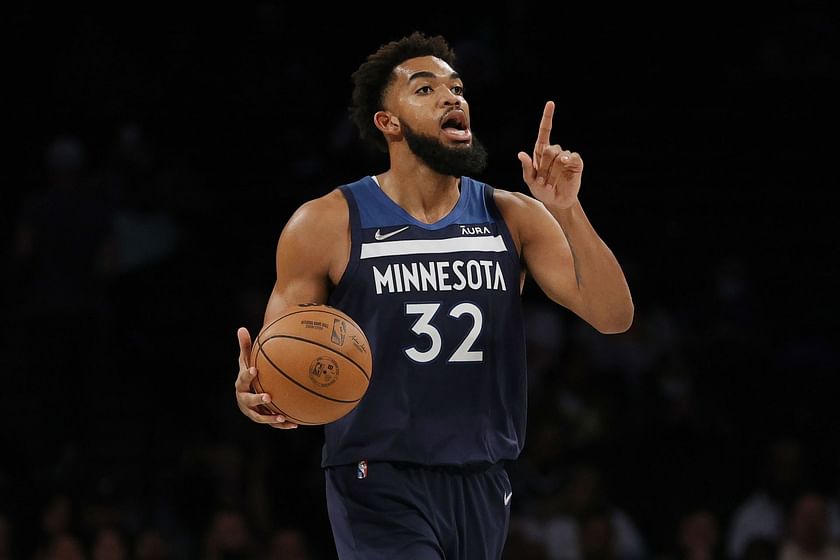 Coming into the 2021-22 NBA season, Karl Anthony Towns has played 408 regular-season games with averages of 22.9 PPG and 11.6 RPG. His assist totals and averages have been the consistent cause for missing potential triple-doubles.
On December 12, 2016, Karl-Anthony Towns amassed 15 points, 11 caroms and 10 assists in a game against the Denver Nuggets. It was a game the Timberwolves lost a 105-13 decision to the Nuggets. The closest he came to duplicating the feat was last season against the Chicago Bulls when he led the Timberwolves to a win. He finished with 27 points, 12 rebounds and eight assists.
KAT could get another triple-double as part of his natural development as a player. He has increased his assists total in each of his six seasons with the Timberwolves in the NBA. With an average of 4.5 assists last season, there will be games when those could reach double digits. If the timing is right with his regular double-doubles, the second triple-double of his career will surely come.
---
#4 Damian Lillard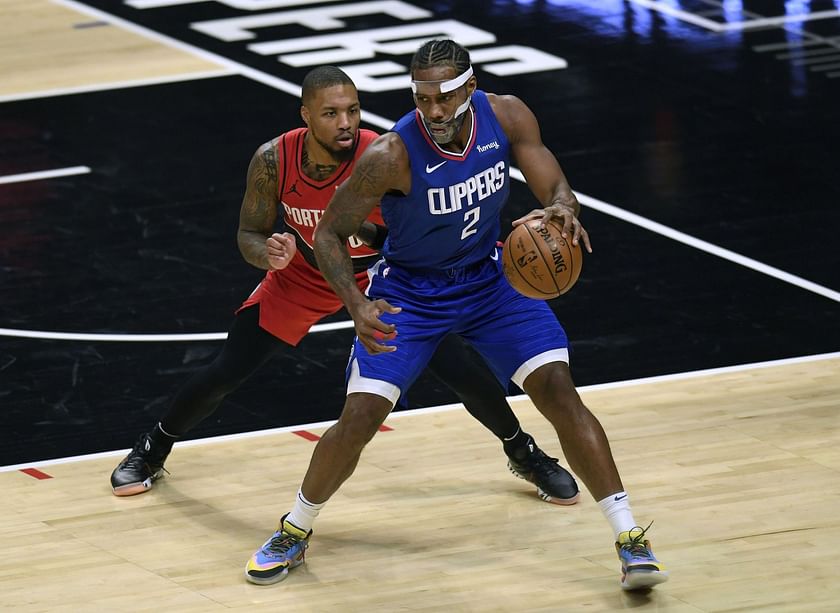 One of the NBA's deadliest and most clutch players has only one triple-double in his career. In a game against the Houston Rockets on January 30, 2020, Lillard lit up the Rockets with 36 points, 10 rebounds and 11 assists. The Portland Trail Blazers won that game to the tune of 125-112.
Lillard's 36 points in that game was the sixth straight of 30 or more points scored in a season. It's a franchise record that stands to this day.
Damian Lillard has played 682 career games entering the 2021-22 NBA season. It's not a surprise, though, that he's only had one triple-double in his career.
For one, he is one of the shortest NBA superstars around. The Portland Trail Blazers also require him to score and dish out to teammates, which would make rebounding the least of his concerns in a game. His lack of rebounding does not tell the whole story of what Damian Lillard can accomplish on the court.
#3 Jayson Tatum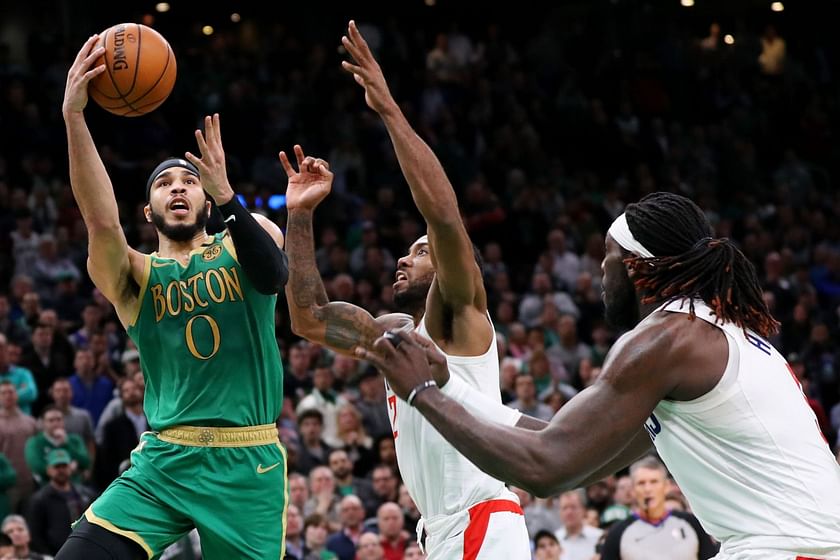 Jayson Tatum is not your regular 23-year old NBA player. He has been to the playoffs every year since he was drafted in 2017 by the Boston Celtics. In his four years with the Celtics, he has reached the Eastern Finals twice. Because of his age, potential and the roster construction of the Green Machine, he will likely be a fixture in the East postseason in years to come.
In 289 regular-season games, Jayson Tatum is averaging 19.4 points, 6.3 rebounds, and 1.2 assists per contest. In the last two seasons, where he has made two All-Star team selections, the averages have gone up considerably. He is norming 24.9 points, 7.2 rebounds and 3.7 assists in the last two seasons.
Tatum, though, is only starting to scratch the surface of his game. In the 2020-21 season, he has been on a scoring tear that was reminiscent of Larry Bird's best years. If he is going to approach Bird-like level, his assists will have to significantly improve, as they did against the Bulls on April 20, 2021.
Ironically enough, one of the worst scoring games of his career was one of the best games he has played when it comes to versatility. It showed that when his shots are not falling, there are other ways that he can contribute. Against that loss to the Bulls, he ended with 14 points, 13 rebounds and 10 assists.
---
#2 Kawhi Leonard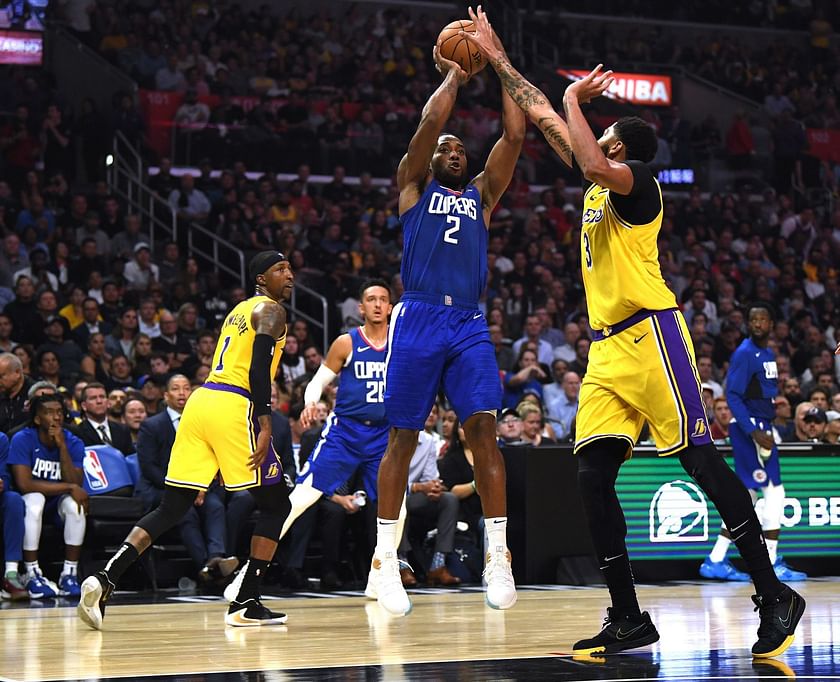 Kawhi Leonard has the lowest draft ranking on this list. Karl-Anthony Towns and Anthony Davis were both picked as the first overall draft picks in their respective years. Jayson Tatum was picked third overall by the Boston Celtics, although he would easily be the No. 1 pick, considering how those picks before him have worked out. Damian Lillard was the sixth overall pick by the Portland Trail Blazers.
Kawhi Leonard was the 15th overall pick in the 2011 draft and was promptly traded by the Indiana Pacers to the San Antonio Spurs for George Hill. Nobody knew how lopsided this trade was for the Spurs until Leonard showed his true mettle.
Of all the names on this list, the Klaw is the only player who was not drafted for his offense or current value. He was drafted for his defensive acumen and potential. On a Spurs team that still had the Big 3 of Tim Duncan, Manu Ginobili and Tony Parker, Leonard was allowed to develop as a defensive stopper.
It wasn't in the 2014 NBA championship against the Miami Heat that Leonard blossomed into one of the NBA's most devastating two-way forces. Leonard probably had something against the Heat as he recorded his only triple-double against them while playing with the Los Angeles Clippers with 33 points, 10 rebounds and 10 assists.
Kawhi Leonard is not known for his triple-doubles. He is known for his defense and almost robotic ability to perform at his best when the brightest spotlights in the NBA are shining on him.
---
#1 Anthony Davis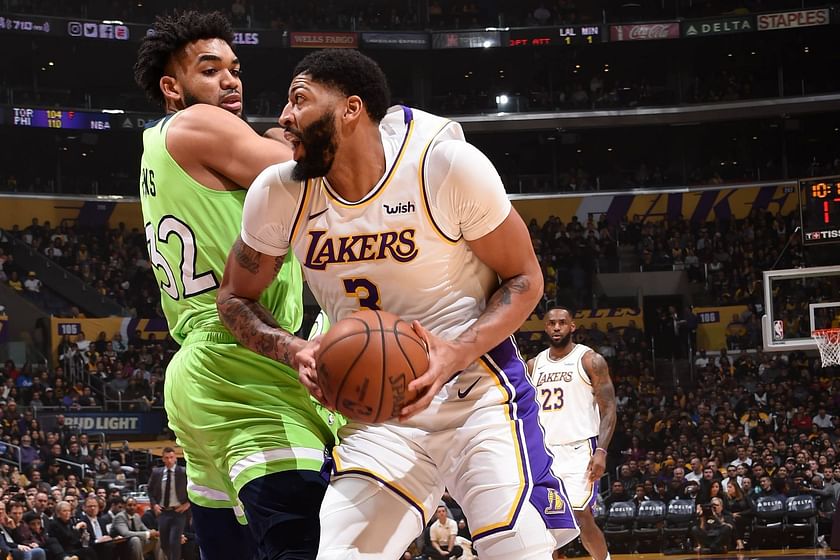 Perhaps no other player on this list is more capable of a nightly triple-double than Anthony Davis. Davis has been considered one of the NBA's premier big men since entering the league almost a decade ago. For that reason, his team has always tried to maximize his skills and talents as a big man instead of a perimeter player.
Anthony Davis played point guard in high school. If he had not grown to be tall and big, he could have been a successful point guard in the NBA. In Davis' nine years in the NBA, he has played with good to great point guards, which would greatly affect his assist totals and the chance to accomplish a triple-double.
He played with Jrue Holiday in New Orleans and is now with LeBron James and Russell Westbrook in Los Angeles. Every team in the NBA recognizes the damage that Anthony Davis can do as a big man with solid shooting and incredible defense. His playmaking has been sacrificed along the way, however.
In a game against the Utah Jazz on March 12, 2018, during Davis' 25th birthday, he put up an incredible stat line of 25 points, 11 rebounds and 10 blocks. Still devoid of playmaking duties, Davis piled up the blocks to accomplish his lone career triple-double. If blocks were as easy to get as assists, Anthony Davis would have steadily climbed the ladder of the career-triple double list.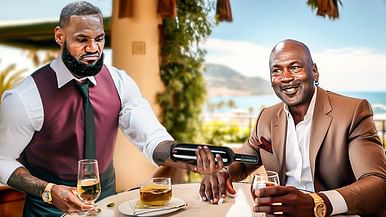 How is Michael Jordan officially richer than NBA's 10 richest players?!