Eddie Johnson had a lengthy and successful NBA career. The 6-foot-7 forward spent 17 years in the professional basketball league, playing for six different teams.
Johnson's career began in 1981 and he last played in the 1998-99 season. A couple of years after his retirement from the NBA, the basketball player was involved in a mistaken identity case, which negatively affected his reputation.
The former basketball player has a very common name, which is why it's easy to confuse him for someone else. This is precisely what happened and this article will reveal everything you need to know about it.
•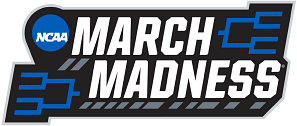 ---
Eddie Johnson's mistaken identity case involved sexual assault
Back in 2006, Eddie Arnet Johnson was enjoying his retirement from basketball. Despite not being in the public eye anymore, his name began appearing in multiple media reports.
Johnson was linked to a sexual assault of a minor and burglary that occurred on Aug. 8. This was very shocking for him since the basketball player had nothing to do with the crime, but his name was similar to another basketball player who committed it.
The crime was committed by Edward Lee Johnson Jr., who was also known as Eddie Johnson. He was also in the NBA during the same time as Eddie Arnet Johnson, which is why this happened.
You may be interested in reading: Top 10 most undeserving NBA All-Star Selections of All Time featuring Shaquille O'Neal, Michael Jordan & more
Eddie feared that his reputation would forever be ruined by these news reports and he even considered taking legal action against them. The former basketball player called Aug. 8 the worst day of his life.
The player who committed the crime was notorious for disobeying the law. His rap sheet had around 100 arrests and his sexual assault case carried a life sentence without parole.
Johnson, who had two All-Star selections during his NBA career, was incarcerated at the Santa Rosa Correctional Institution in Milton, Florida, where he eventually died.
---
Eddie Arnet Johnson's NBA career
Eddie Johnson was the 29th overall pick in the 1981 NBA draft. He was selected by the Kansas City Kings, where he spent six years. The Kings eventually moved to Sacramento during Johnson's tenure.
While the 6-7 forward had an unimpressive rookie season, he increased his averages to 19.8 points and 6.1 rebounds during his second year. He was also quite efficient, converting 49.4% of his shots.
Johnson also played for the Phoenix Suns (four seasons), Seattle Supersonics (three seasons), Houston Rockets (three seasons), Indiana Pacers (one season), and Charlotte Hornets (one season). The forward spent a year playing for Olympiacos B.C. in Greece as well.
You may be interested in reading: 5 NBA players' wives and girlfriends who filed cases against their partners
During his second season with the Suns, Eddie Johnson was named Sixth Man of the Year after averaging 21.5 points. He played in the Conference Finals four times, but was never able to reach the NBA Finals.