Lonzo Ball of the Chicago Bulls is expected to undergo knee surgery in hopes of getting another shot at playing competitive basketball once again. The Athletic's Shams Charania gave an update on what type of procedure the point guard will go through earlier today.
Charania reported on Twitter that Ball will go through a cartilage transplant, which could be Ball's key to returning to the basketball court. With this procedure, the former second pick will miss the entire 2023-24 season, which will be his second consecutive season that he'll miss.
•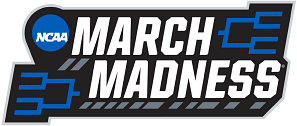 Prior to the start of the 2022-23 NBA season, Ball gave an update that he wasn't able to run or jump due to the pain he was experiencing in his knee. He shared this in an interview back in September 2022.
"I can't run or jump. So, it's like a range from like, 30-60 degrees on my knees bent that I have no force and I can't catch myself," Ball said.
"I can't play."
Taking a look at Lonzo Ball's career
Prior to him being an NBA player, Lonzo Ball was already known around the league due to how his father endorsed him. Even while he was in high school, Ball already had a huge following for being a brilliant on-court talent. When he became part of UCLA, the nation started to pay more attention to how good he was as a player.
After a year in college, he was drafted by the LA Lakers in 2017 with the second pick. In his rookie year, Ball mesmerized Laker fans with his court vision, but he also gave them frustrations for how he shot the ball from deep. Lonzo averaged 10.2 points, 6.9 rebounds and 7.2 assists while shooting 36% from the field and 30.5% from downton.
Ball only had two seasons with the Lakers before they decided to include him in the trade to land Anthony Davis. In his first season with the New Orleans Pelicans, he improved on his shooting problems and knocked down 37% of his outside attempts.
His last season with the Pelicans was probably the best of his career. Ball averaged 14.6 points, 4.8 rebounds and 5.7 assists. He increased his scoring and became a more reliable threat from deep.
Last season, the former second pick had a great outing with the Bulls. Even though he only played 35 games, his impact was felt by the entire team. Ball helped the team make it to the playoffs as the sixth seed in the Eastern Conference.
Overall, Lonzo is an impactful player for the teams that he's played for. His vision, IQ and willingness to improve has given him a ton of chances to prove why he was one of the top picks in 2017.
Also read: Fans psych out over Lonzo Ball's career threatening knee injury update: "Bulls want a refund"