Kentavious Caldwell-Pope's stats show that he's having a massive impact on the Denver Nuggets. He's playing for his third team in the last three years, but it seems that he's finally found his home.
Caldwell-Pope knows what it feels like to play in the NBA Finals. He was there with the LA Lakers just three years ago. Interestingly, he's faced the Miami Heat both times he's made it to the very end of the playoffs.
The 6-foot-5 shooting guard is having the best postseason run of his career with the Nuggets. He is just three victories away from winning his second championship ring, and considering how dominant Denver has been, he has a good chance of achieving this impressive feat.
•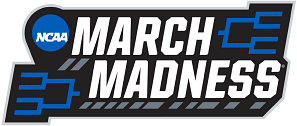 ---
Kentavious Caldwell-Pope's stats show how great he has been in the 2023 NBA Playoffs
The Denver Nuggets shooting guard is averaging 11.4 points per game in the 2023 NBA Playoffs. While this is the second-highest average of his postseason career, he's never been more efficient.
Kentavious Caldwell-Pope has converted 47.5% of his field goal attempts, which is much higher than his shooting percentage of 41.8% from his previous runs. He's also been accurate from three-point range, converting 40.8% of his shots from beyond the arc.
Finally, the shooting guard is one of the best free-throw shooters on the team with a 79.2% success rate.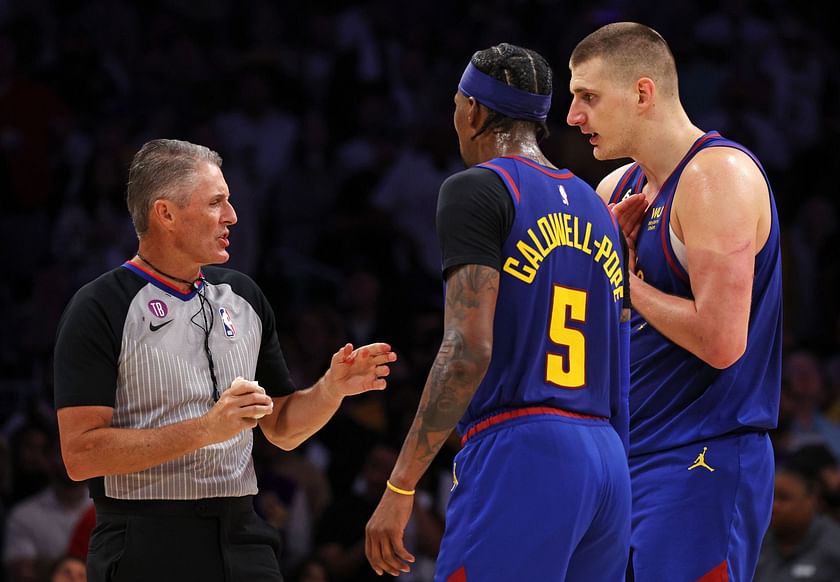 While rebounding and playmaking are not something Kentavious Caldwell-Pope is known for, he's averaging 3.2 rebounds and 1.5 assists per game, which are decent numbers.
You may be interested in reading: Miami Heat vs Denver Nuggets Prediction & Match Preview - June 4th, 2023 | NBA Finals, Game 2
When it comes to defense, the Denver Nuggets star has been very active on the perimeter, recording 1.3 steals per game. He's also averaged a career-high 0.4 blocks per game throughout the postseason.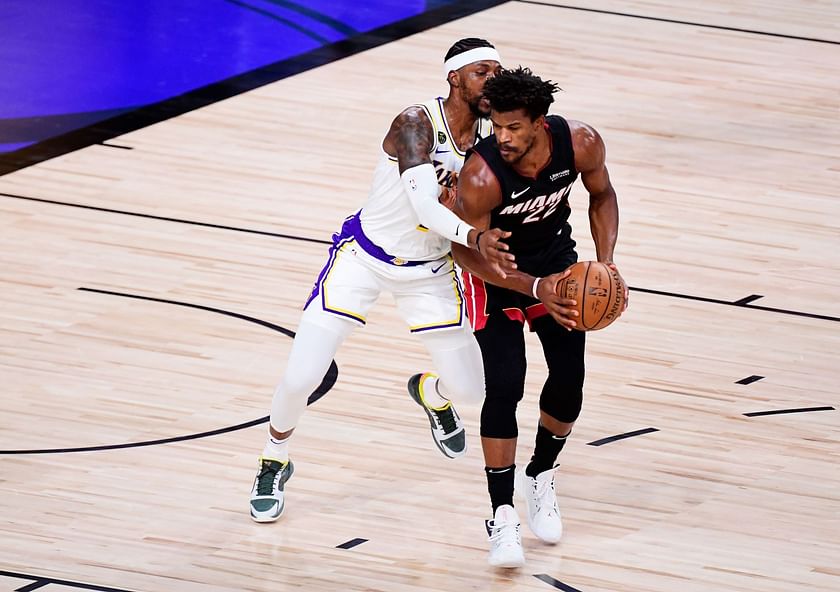 Interestingly, Kentavious Caldwell-Pope averaged similar numbers in the 2020 NBA Playoffs. He averaged 10.7 points, 2.1 rebounds and 1.3 assists per game. However, he averaged fewer minutes per game and was also quite inefficient, converting only 41.8% of his shots.
You may be interested in reading: "Don't fumble the ball on the one-yard line" - Kentavious Caldwell-Pope passes stern message to Denver Nuggets teammates
The Nuggets' shooting guard did not have a great performance in Game 1 of the 2023 NBA Finals. He finished the game with only seven points, three rebounds and a steal, missing five out of eight shots from the field and both of his free throws.
Game 2 of the series will be played on Sunday night, and Kentavious Caldwell-Pope will have a chance to bounce back and play impactful basketball.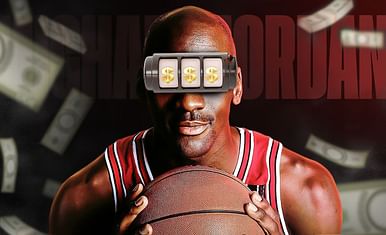 How did Michael Jordan's gambling "habit" taint his image?