If you're a fan of the MyCareer mode in NBA 2K24, Rebirth is something that you should unlock as early as possible. This amazing feature is a hot favorite in the community, and it comes with plenty of in-game advantages. The biggest benefit is the amount of additional XPs that you'll earn for every task you complete in the game, which translates into faster growth for your MyPlayer as well.
Rebirth isn't an entirely new concept, and it works in somewhat the same fashion. While 2K Games has made several tweaks and new additions to NBA 2K24, this side of MyCareer mode has stayed the same. While Rebirth will take some time for you to unlock, knowing the exact process will make things faster and smoother for you.
---
•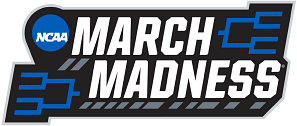 NBA 2K24 Rebirth is a huge benefit to unlock
The main objective of the MyCareer mode is to turn your virtual persona into an NBA superstar. This is achieved by strengthening the player's build, which requires you to gradually keep leveling up by completing different activities. The rate at which this is done often varies depending on certain factors.
What the Rebirth mode does is benefit all your new builds once it's unlocked. It does so in two main ways:
All your subsequent builds will earn 5% additional XPs irrespective of which activities they complete and you can instantly boost a new build to 90 overall.
All new builds will retain all your previously earned badges, and they're tiered at silver.
The latter is a big benefit, especially if you combine it with the new system used by NBA 2K24. Visual Concepts has completely overhauled the way badges are earned and how they rank up. Starting at silver will be greatly beneficial for your in-game performances, and they will make leveling up the badges even easier.
---
How to unlock Rebirth in NBA 2K24
As useful as this feature is, the game only tells you what you need to do. However, the overall process is pretty simple, but you'll have to reach 90 overall on your first build in order to unlock.
Find Ronnie 2K in the City.
Interact with him (make sure you're already at an overall of 90 or higher).
That's all you need to do in order to unlock the feature. This needs to be done only once with your first build. You will understand the same benefits on all the builds that you make later beyond this point.
In NBA 2K24, badges work differently than how they operated previously. You can level up the tiers of badges by triggering them more with the help of relevant activities. Similarly, you'll lose ranks if you're not using a badge enough. This dynamic system depends entirely on how you play.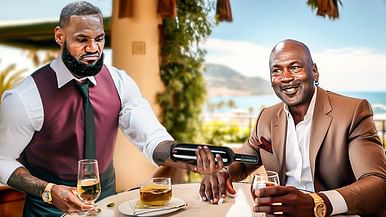 How is Michael Jordan officially richer than NBA's 10 richest players?!