When Kobe Bryant took the floor for the final time of his legendary career against the Utah Jazz on April 13, 2016 NBA fans couldn't have imagined what would happen next. After plenty of tributes to kick off the game, it quickly became apparent that the LA Lakers legend wasn't going to just go through the motions.
As the game progressed, Bryant began to score more and more, eventually finishing with 60 points as the Staples Center erupted in applause. With plenty of celebrities, friends and his peers all in attendance, Bryant had given them one final show of dominance.
Hip hop legend Kendrick Lamar, who was in attendance at the game with his Top Dawg Entertainment stablemate, Schoolboy Q, couldn't believe his eyes. As he recalled during an interview with Complex, the performance showed a different level of dominance from the all-time great.
•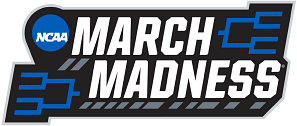 "We didn't actually know what was happening until the final moment," Lamar said. "I mean, you're in it, we're watching him ... like, OK, 34 points okay, 40 points. OK, this is a Kobe night. It's his last night. It's a switch that's starting to happen now. It's da*n near a glitchand.
"Me and Schoolboy Q looking at each other like, 'Is this really happening?' ... Everybody is just appalled ... but we looking like, 'Da*n, he's really about to do this on his final game.' That's a different type of fu**ing greatness."
You can see him recall the legendary moment in the video above, where the all-time great rapper spoke alongside Kobe Bryant in a panel at ComplexCon. His comments begin around the 10:40 mark.
Shaquille O'Neal's challenge to Kobe Bryant before his final game
Going into Kobe Bryant's final game, Shaquille O'Neal, his former teammate, wanted to see something spectacular. After he and the Lakers defeated the Memphis Grizzlies in his penultimate game, Bryant appeared on "Inside the NBA," where Shaq presented him with a challenge.
(Suggested Reading: Robert Horry with a hot take on LeBron breaking Kareem's record)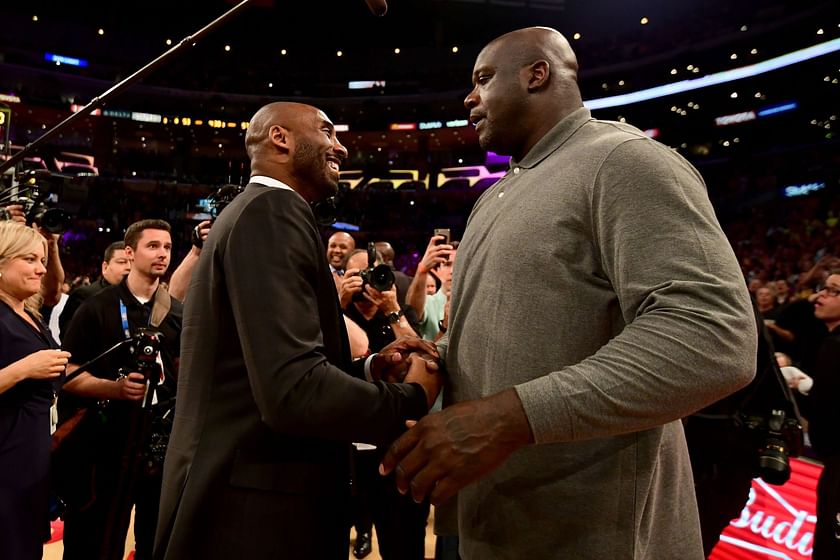 "Kobe, they're doing a big celebration for you the last game," O'Neal said. "A lot of us are going to be there. Can you promise me one thing? I need 50 that night. Can you do it? Your last game, your last home game at the Staples, can you give us 50?"
In typical Kobe Bryant fashion, he wasn't about to let Shaquille O'Neal get the last laugh. After Bryant's unbelievable 60-point performance, Shaq was in complete disbelief. In 42 minutes, at 37 years of age, Bryant had done the unthinkable.
During the game, he shot 44%, draining six 3-pointers and sinking 10 free throws. After the final buzzer, NBA reporter Rachel Nichols took to Twitter to provide Shaq's reaction:
"I challenged him to get 50 and the motherf***er got 60."
As the NBA community continues to mourn the tragic loss of Bryant three years ago on Thursday, the memories he gave fans remain and continue to be immortal.
Above, you can see highlights from his 60-point farewell game.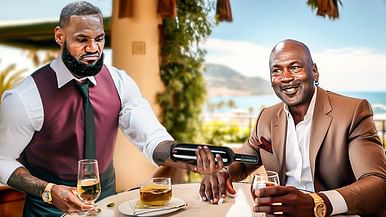 How is Michael Jordan officially richer than NBA's 10 richest players?!
Edited by Joseph Schiefelbein