Steph Curry is widely regarded as one of the greatest players of his generation. The Golden State Warriors star has established himself as the greatest shooter of all-time. Curry has averaged 24.5 points per game, 4.7 rebounds per game, 6.5 assists per game, 1.6 steals per game, and 0.2 blocks per game in his career. Additionally, he has shot 47.4% from the field, 42.8% from three-point range, and 90.9% from the free-throw line.
He is easily the biggest name to ever wear the number 30, and it has seemingly become synonymous with him. Curry's reasoning for wearing the uniform number is quite simple. The two-time NBA MVP wears number 30 to pay tribute to his father, Dell Curry, who wore the number throughout high school, college, and his 16-year NBA career.
Curry's father was not quite the superstar that his son is, but he did have a very good career. Despite never being a full-time starter, the elder Curry averaged as many as 16.3 points per game in a season and he also led the league in three-point percentage in 1998-1999 as he shot 47.6% from behind the arc.
•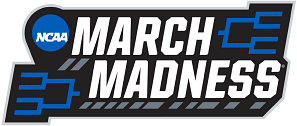 While three-point shooting wasn't common in his era, Dell knocked down 1245 triples. He averaged 11.7 points per game while shooting 40.2% from deep throughout his career. Curry's younger brother, Seth Curry, who also wears number 30, has shot 43.8% from three-point range in his career, the third-highest percentage all-time.
Watch Steph Curry's highlights below:
---
Why Steph Curry wore jersey number 20 in high school
While Steph Curry has become synonymous with the number 30 due to his legendary career with the Golden State Warriors, he did not begin wearing the number until his college career at Davidson College. The four-time NBA champion instead wore number 20 at Charlotte Christian, where he played his high school basketball.
While Curry preferred the number 30, he shared that he was not big enough to fill out the school's number 30 uniform, which was an XL. In college and the NBA, a player's size does not affect his jersey number. In high school, however, particularly when Curry was still a student, numbers were generally assigned by size as schools often recycled uniforms due to a lack of budget. Curry had his high school uniform retired in 2017, and his college uniform retired in 2022.
Check out Steph Curry's high school jersey retirement ceremony below:
Edited by Caleb Gebrewold