Wilt Chamberlain (13) in action vs. New York Knicks in the 1973 NBA Finals. (Getty Images)
We all love underdogs. Our biggest stories and legends have, at their origin, some overwhelming hypnagogic adventure wherein the misunderstood, the vilified, the downcast, the overlooked, the neglected or the brushed off stands up and does the inconceivable.
Also read: Top 10 Regular season scorers in NBA History
•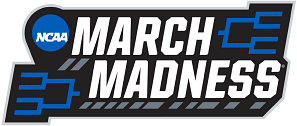 We loved it when Rocky took the beating that may seem rationally and humanly impossible, and still somehow manage to stand up and deliver the knock-out punches to the likes of Apollo, Ivan Drago, James "Clubber" Lang and Tommy Gunn. People still rave about the 1980 Men's US Hockey team that managed to do the "Miracle on Ice" and beat the indomitable Russians.
Be it in real or in audacious acts of fiction, we love the underdogs for their overwhelming show of desire; their fight and spirit against the most hypnagogic and daunting obstacles. They make for great inspirational stories, something that people look up to in the doldrums of fear, despair, despondency or anguish.
While, I do get the human emotional need to cherish the underdog and may be guilty of doing the same on numerous occasions, I would like to sit back and reflect on a man who suffered because he was always the over-dog.
The man who in many ways defined size in the game of basketball; he changed the game and forced the league to change the rules of the game, so as to prevent him from nonchalantly making a mockery of grown-up professionals.
A man, who despite all his exploits and legendary domination, still finds the limelight slightly lost in the spangle of the Championships that his nemesis, greatest rival and surprisingly good friend, Bill Russell won against him. The man who for many savants and fans still remains the greatest big man to ever play the game: Wilton Norman Chamberlain.
Now, I could talk about how great Chamberlain was as a player and mention his stats and records, but it is so expansive a resume that it seems idiotic to even bother. For all those who may still doubt the same, Chamberlain averaged over 50 points and 25 rebounds in a season.
Compare that to a certain Dwight Howard, who is celebrated for getting 12 rebounds or a Kevin Durant for getting 28 points and you will get to see the finer picture. Now, I'm not being audacious enough to compare D12 and KD with Chamberlain, because the game of basketball has evolved a lot since Chamberlain and Russell graced the league, but it still does put some things into perspective.
Add to that the fact that he managed to score 31,419 points and grab 23,924 rebounds, while averaging 30.07 ppg and 22.9 rpg and having the strength and the durability to play for over 45 minutes every night all throughout his career, it just makes adjectives and adulations seem petty.
Chamberlain wrote himself into the history books in 1962, when he scored 100 points for the Philadelphia Warriors against the New York Knicks, with the Warriors winning 169-147 due to his heroics.
Chamberlain was as genuine a player as one can think of; somebody who blocked shots, won the battle of the boards, imposed his size and skill and did all of this in a way that left many people shocked and dumb-founded.
A particular incident just corroborates his superfluous impact on the game. In a match against the Warriors, Lennie Wilkins of the St. Louis Hawks found himself in a one-on-one break with Chamberlain. Sagaciously, Lennie launched a floater and when the ball was around 3-feet above the basket, Chamberlain soared up and just grabbed the ball in mid-air with one hand.
Now, one needs to understand that it is still the time when the league hadn't fathomed rules like offensive and defensive goal-tending. Even then the referee couldn't help but blow the whistle in bewilderment and shock. When questioned about the call, he just blurted out, "what I saw is not humanly possible."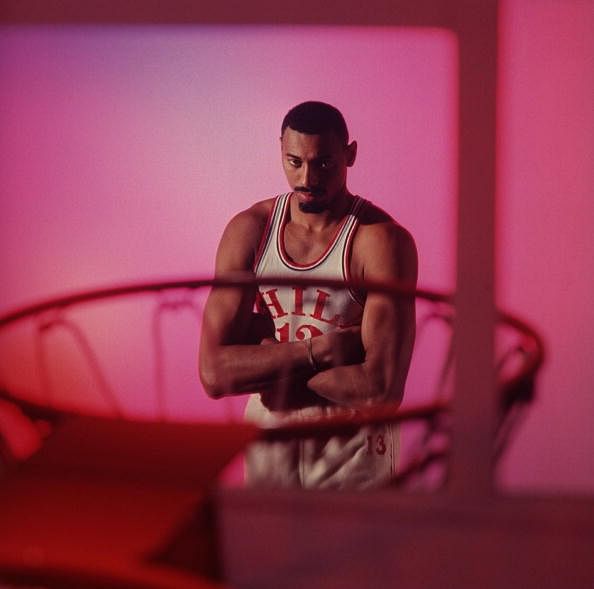 Chamberlain pictured during his time with the Philadelphia 76ers in 1965 (Getty Images)
This and many such similar incidents maybe sowed the need for the league to come up with the offensive and defensive goal-tending. Not a long-time after they had to bring in another rule that prevented players from dunking from the free-throw line.
My mistake, it was to prevent Chamberlain from doing something that outrageous. All this they believed was to maintain the serenity of the game that James Naismith envisaged in 1891, a game that Chamberlain threatened every single minute he was on the court.
If you were this good and scored all these points and hauled down all these rebounds, it is but understood that there can certainly be no yardstick to dispute one's insurmountable greatness. Life can't certainly be easier or any rosier. To be the physical specimen that he was and to have the ability and athleticism that he possessed; he was just expected to beat them all.
Chamberlain did just that, but his performances didn't get the adulation it deserved, because by then many had started to assume such histrionics. Even when he won multiple scoring titles or made 7-footers look hapless; his exploits were taken as if it was expected to happen. Nobody cheers for Goliath, indeed.
Most of the savants and the press criticised him for what they believed he lacked, rather than celebrating him for what he possessed. So when Chamberlain went ahead and had the 60-point games, they deemed him of being too selfish and not working to the best interests of the team.
Sadly, nobody said the same when Michael Jordan had his 40-point games in his majestic play-off runs. As Chamberlain himself famously summed it up, "When you go out there and do the things you're supposed to do, people view you as selfish."
When they were done enjoying his amazing repertoire of post-moves, the fade-away bank-shots and the behind the back finger-roll's, they rebuked him for being a disdainful free-throw shooter. They often pointed out that his missed free-throws were often the differential that allowed the Russell-led Boston Celtics to dominate every single Final series that they contested.
Nobody pointed out that Chamberlain dominated Russell in almost every single statistical category and that the Celtics indeed had a much better team than the Philadelphia Warriors (later 76ers) and the Los Angeles Lakers teams that Chamberlain played with. As Chamberlain pointed out, "I guarantee you, if you could give me 10 points in all those seventh games against the Celtics, instead of Bill Russell having 11 rings; I could've had at least eight or nine."
But for the hierarchy driven basketball fraternity, it was always about Championships. And to them Chamberlain was a choker, who despite his talents failed to get the job done. They celebrated Russell because to the fans and the media, Russell was the nice amiable kid, who had been a celebrated high school player, and who was a great role model and played it by the rules.
Russell wasn't challenging the game in any of the dimensions that Chamberlain was making a mockery of. He was the blue-collared, disciplined hard-nosed intense fundamental and defence-minded guy, who battled and stood a chance against the indomitable Chamberlain. So when Russell managed to keep Chamberlain down to 25 points, he was a hero. It was no surprise that Chamberlain was painted as the bad guy.
It would all seem distantly fair if one were to judge Chamberlain on his self-eulogizing and defiant public shenanigans, or his not-so-popular off-the-court escapades. But deep down inside Chamberlain was a much nicer guy than he was ever given credit for.
For Chamberlain, his physique was a rather maligning attribute, and something that the shy kid from Philadelphia wasn't comfortable with. By high school, he was around 6'9" and so embarrassed by his height that he would mostly crouch around his friends and his family in an ardent ever-pleasing gesture.
Chamberlain didn't want to be recognised as a giant and didn't want his physical attributes to be his identity. His friends and family did tease him with the nickname "dipper", but Chamberlain was happy being called dipper over giant.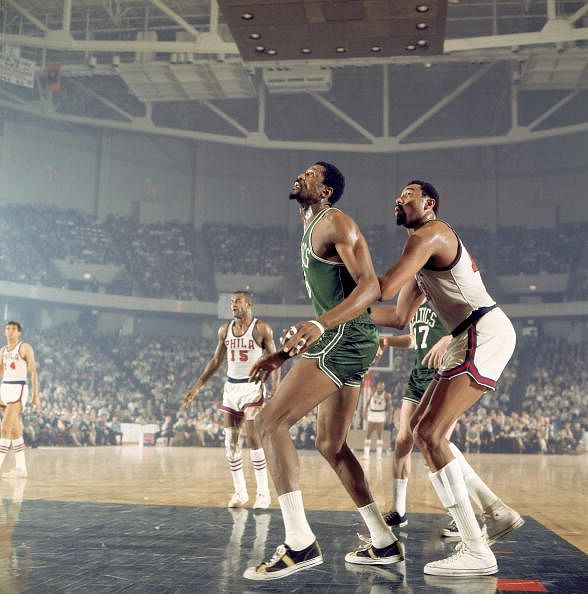 Friends and foes: Bill Russell (L) and Wilt Chamberlain (R) pictured here in 1968 in one of their famous on-court duels. (Getty Images)
As a kid, he had always shown an aptitude for athletics as he managed to high-jump 6'6" inches, run 440 yards in 49 seconds, could put the shot to around 53 feet and also long jump around 22 feet. Basketball was a natural fit to Chamberlain, because growing up in Philadelphia it is but natural to gain an affinity for the sport.
But to Chamberlain the game of basketball was just always about the skill and the athleticism involved. The mental part of the game was never really his forte. He wasn't the unrelenting warrior that Russell was, because in his mind he didn't need to do that. Chamberlain was happy being the razzle-dazzle pure finesse guy, but to the purists he was never the cold-nerve Championship winning player.
Chamberlain often would go soft on his opponents because he was scared of hurting them. In his entire career, he was never fouled out in a single game and despite being hacked by double-teams and triple-teams his entire career, he very rarely lost his cool and reacted to the physicality.
Chamberlain was however disturbed because he believed that such antics didn't allow him to play the game to the best of his abilities, and such reasons were behind his asinine decisions to quit college to join the Harlem Globetrotters, or to plan to retire after his first season with the Warriors.
In the 1970 NBA Finals, Chamberlain and the Lakers faced up against a hobbling Willis Reed, and a New York Knicks team that was disenchanted by the injury to their franchise star. Reed was by no means 100%, but Chamberlain rather than treating it as an opportunity to hit the final nail in the coffin, was rather charitable to Reed.
Reed didn't score a lot, but the presence of their leader gave the Knicks vital confidence, something that translated in their mauling of the Lakers. Post the contest, Russell openly stated that if he were in Chamberlain's place, he would have snuffed out Reed, gotten to his face and under his skin and killed off any chance of him having an impact.
Chamberlain was however different. Many a times in his career, he would not go up to block a dunk in fear of the fact that he may break the player's arm. Maybe the image haunting him was the 1966-67 season when the Warriors were playing against Baltimore.
Gus Johnson (6'6", 230 pounds) tried to dunk on Chamberlain in a one-on-one transition. As Johnson cupped the ball and took off, Chamberlain went up and with one hand he grabbed the ball. Johnson was flattened by the impact; they had to carry him out. It was later revealed that he suffered a dislocated shoulder due to the collision.
Chamberlain was a much bigger team player than he is given credit for. When Alex Hannum, then coach of the Philadelphia Warriors tried to convince Chamberlain, that the team needed him more as a defensive force and he needed to become more of a facilitator than a scorer, he was more than happy to do the same.
Chamberlain ended the season averaging over 24 points, 24 rebounds and over 8 assists en route to leading the team to the NBA title. When Bill Sharman asked him to play like Russell, Chamberlain ended the season averaging just 15 points, 19 rebounds leading the team to a record 33-game winning streak.
Chamberlain did end his career with two rings, a small feat compared to his nemesis Russell, who finished with eleven. He wasn't hated for who he was, but because many thought he was a glory-hunter.
Chamberlain may have pulled the crowds and made a lot of money but everywhere he played and every single arena he went to, people wanted him to fail. They celebrated his failures much more than Russell's victories.
Did Chamberlain care? Yes. He did care, maybe a little too much.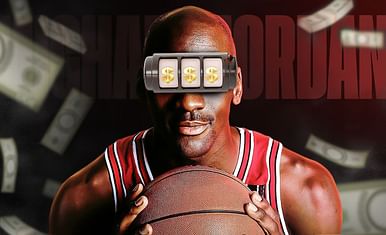 How did Michael Jordan's gambling "habit" taint his image?