5 suggestions for a better IPL
2.42K //
25 Mar 2013, 22:26 IST
There was a raging debate with regard to the success of the IPL last year. On one hand, we witnessed full crowds inside the stadiums for most of the matches, while on the other, the TRP ratings portrayed a different story, dropping from 2011 edition.
In absolute terms, the IPL may still be a hit, and given below are 5 points that would make this league even more popular in the years to come. The premise that has been kept in mind is that the IPL, at the core, is a cricket tournament, and unless the quality of cricket is top-class, then the presence of film stars, DJs, etc. will not be able to sustain this league in the longer period.
Increase the quota of international players to 6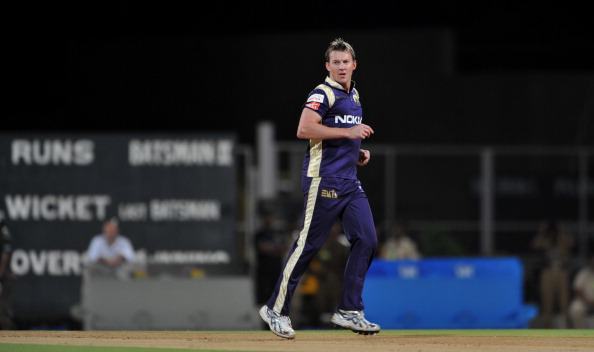 I know that this particular point has been debated among IPL fans for quite a while, and its merits and demerits are fairly well known. My point is that the IPL, to be successful, has to ensure two things. First, the quality of cricket has to be top class; second, it has to serve as a platform to test the international suitability (at least for the limited overs version) of an Indian domestic player.
I am sure most of us would agree that the presence of more international players in each match would enrich the quality of the cricket that would be on display. For instance, if the Pune Warriors could afford to open with both Tamim Iqbal and Jesse Ryder, and if Kolkata Knight Riders could play both Sunil Narine and Shakib Al-Hasan without excluding Brett Lee, then the quality of cricket was bound to go up. This, in turn would have led to an increase in interest of the spectators (both Indian and international), leading to better TRPs.
However, it might appear that this proposal is at odds with giving an opportunity to an Indian youngster. This perception is not true. There are nine teams playing in IPL. So even if there are 5 Indian players in the playing XI of every franchise in each game, there would be a minimum of 45 Indian players who would get a chance to test their skills in this world class T20 competition. For a single season, selectors tend to look at a pool of 30-odd players, from which they select the national team.
So even if some of the other fringe players miss out, owing to the proposed influx of 2 more international players, I don't think the Indian national team will stand to lose much. Instead, the domestic players who have a realistic chance of making it to the national side that particular year would benefit from exposure to opposition and teammates of a better quality.
The IPL should be seen as a top-class domestic tournament that gives an opportunity to those who deserve it, and not necessarily a charity tournament through which the BCCI distributes wealth and fame to as many Indian domestic players as possible.
Moreover, as we reach out to more international players, it would be that much easier to convince the other national cricket boards to not schedule international fixtures during the IPL season.
Alter the point system – introduce bonus points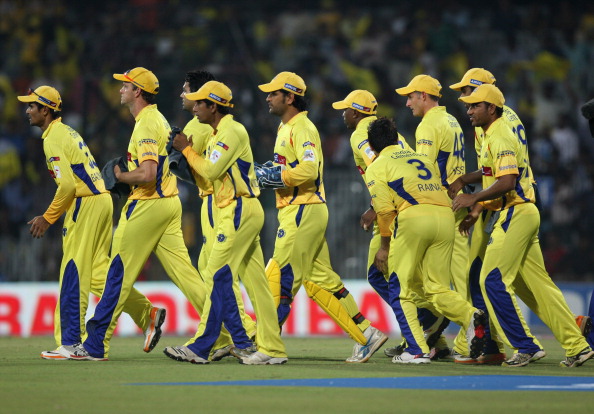 Let there be four points allotted for each game, instead of two. The winner gets 3 points, and the loser has to be content with 1, under normal circumstances. However, if one team manages to chase down the opposition's target within 16 overs, or restrict the opposition to less than 75% of its score, then the winner will get a bonus point and would be richer by four points instead of three.
In a long drawn out league format, the bonus points earned could prove decisive, and thus, each team would always have the extra incentive to go for the kill, even when victory seems relatively secure. Also, there would be that extra element of competition left for the spectators, even in those matches where the result can be predicted by the halfway stage.
Introduce intra-season player transfer system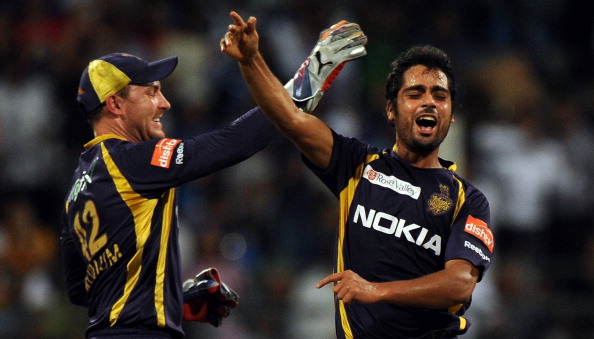 The rules and regulations might prove to be a headache for the administrators, but the advantages are such that it is worth taking the trouble.
For instance, let us take the example of Wriddhiman Saha in 2012 season of the IPL. A promising wicket-keeper, second only to Dhoni in the Indian Test hierarchy, was hardly getting a game for the Chennai Super Kings. Even when he did, he hardly got a bat, and did not get a chance to display his prowess as a keeper, which is understandable as Dhoni is bound to be the first choice for any IPL franchise. Saha, incidentally played a crucial role in Bengal's triumph in Vijay Hazare Trophy, and the East's victory in the Duleep Trophy last year. A franchise like the Pune Warriors, who had to make do with a makeshift wicket-keeper, would have been more than happy to attain the services of someone like Saha.
A similar case is observed with Iqbal Abdulla, KKR's talented left-arm spinner who won the Rising Star award during IPL 2011. In 2012, he was overshadowed by two international spinners – Shakib and Sunil Narine. His talent could be weighed in gold for teams struggling to find a quality spinner.
Thus, it would be a win-win scenario for all the stakeholders – the concerned player, the two franchises involved, as well as the spectators – the assumption being that better balanced teams would produce better cricket on the field.
Incentives for quality cricket – bonus runs for maiden overs and towering sixes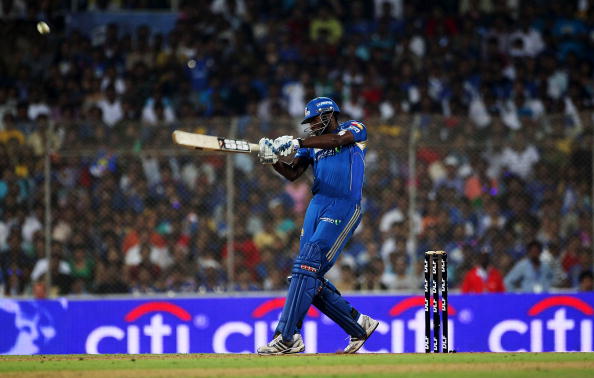 While cynics might dismiss T20 as hit-and-miss cricket, a great cricketing moment would always be appreciated across any format. So why not give due encouragement to the same? For instance, a well-timed lofted drive that gets deposited in the third tier of the stands would always be a visual delight as compared to, say a mis-hit pull that just about clears the rope in the third-man region.
Therefore, it might be a good idea to award a bonus run every time a batsman manages to hit a six that goes beyond 90 metres. From all the sixes that I have seen, there aren't too many mis-hits that have travelled beyond 90 metres. Also, we have witnessed batsmen of different shapes and sizes managing to clear this distance whenever they have made proper connection – ranging from Gayle, to de Villiers, to Ravindra Jadeja. So as the sixes continue to get bigger and better, the excitement of the crowd would also increase.
Similarly, the bowling side should be given a bonus of six runs if one of their bowlers managed to bowl a maiden over. In a format that is designed to be a run-fest, a maiden over is a very special achievement.
So, if a team is defending a target, these six runs would be added to their total. Similarly, if they were bowling first, these bowling runs would be credited to their total when they begun their run chase. The prospects of bonus runs can give rise to interesting scenarios within an over. For instance, if a bowler has bowled four dot balls, then what would the captain do? Would he spread the field, allow a couple of singles and settle for a good over, or take the risk, bring the field up and go for the bonus runs?
While some may argue that these measures would only complicate the game further, I feel that these are added incentives to see some high-quality cricket, case in point being the front-foot no-ball. Ever since the penalty was introduced, the percentage of front-foot no-balls have gone down significantly. The only difference here is that I am advocating for reward rather than penalty.
Cheerleaders & team jerseys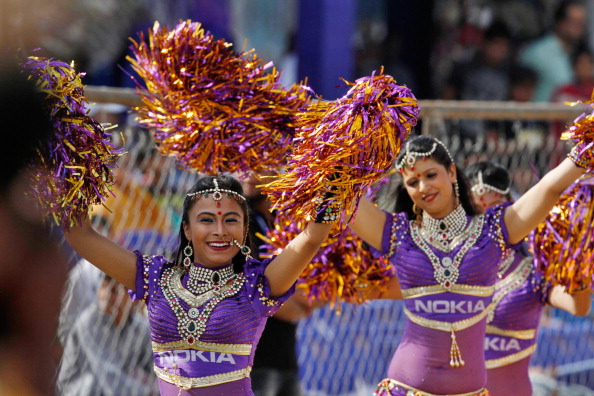 Yes, I admit that this is a not a cricket-related point, but it has become ubiquitous with what can be called the IPL experience. My point is that if we feel that cheerleaders, in their western outfits, are a threat to our culture, then let us do away with them. To make them wear Indian traditional outfits and have them perform bizarre dancing moves looks ridiculous. It's like going to a famous biryani joint and ordering for pasta.
Similarly, it would be a nice thing if the team owners could apply a little more thought when choosing the colour of their team jersey. For instance, the Mumbai Indians and Rajasthan Royals seem to don identical jerseys. The same is the case with RCB and the Delhi Daredevils. At least they should ensure that they have an alternate kit ready, so that they can be distinguished from the other side, like they do in the football leagues.
These are my proposed changes that would enrich the quality of cricket and viewer experience. Wishing IPL a grand success in 2013 and in the years to come.