Mahendra Singh Dhoni has a brother, who is a decade older than him. But, odds are that his fans in general wouldn't know about him.
Table of Contents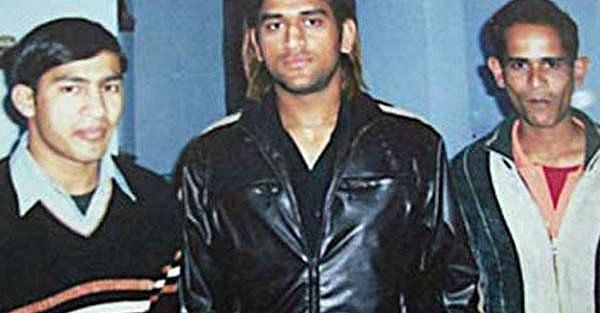 Image source: Rediff.com
What is MS Dhoni's brother's profession?
MS Dhoni's elder brother, Narendra Singh Dhoni, is a politician. Narendra has been associated with the Samajwadi Party since 2013 which is overseen by Mulayam Singh Yadav. Before joining Samajwadi Party, he was with the BJP.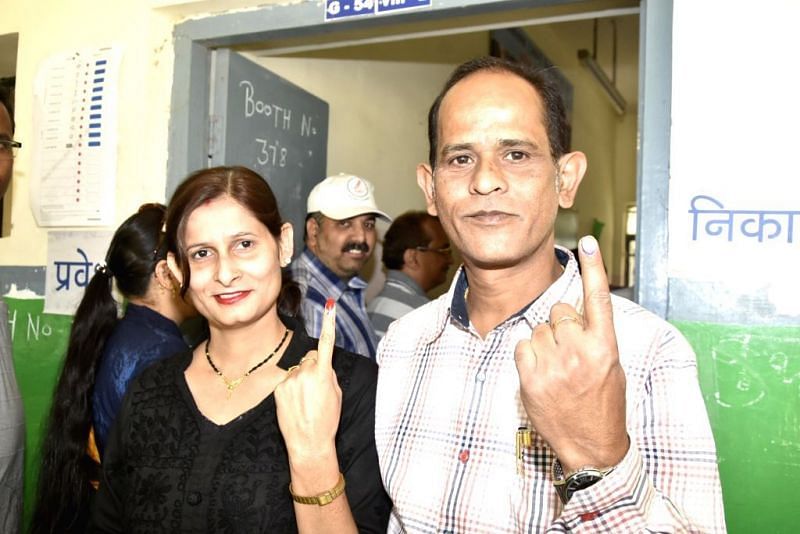 Image source: Prokerala.com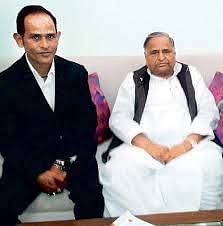 Image source: gstatic.com
Is MS Dhoni's brother married?
MS Dhoni's brother, Narendra got married on 21 November, 2007. Now, he has two children, a son, and a daughter.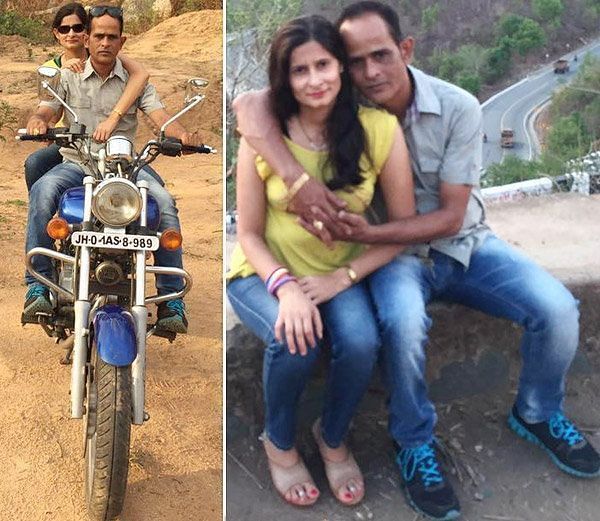 Image source: pinimg.com
Where does MS Dhoni's brother live?
Narendra Singh Dhoni lives in Ranchi. MS Dhoni's brother, also, at times, lives in his native village in Uttarakhand. He likes to live in the village with his family. He prefers to lead a life of a common man. He is at times visited by his parents, Pan Singh Dhoni and Devaki Devi.
Did Dhoni's brother ever see him play during his school days or after?
MS Dhoni's brother did see MSD play when he used to be home during vacation. He was present when Mahi debuted in Ranchi District Senior Tournament where the former skipper hit five fours in one over. MSD played superbly then at Mecon grounds. Even after that, Narendra saw him play on a few occasions at local meets whenever he went home.
Narendra Singh Dhoni, nonetheless, pointed out that MSD would not be able to recollect the time he spent with his elder brother as he was a kid then.
What kind of a relationship did MS Dhoni share with his brother?
"A good one, like brothers." Narendra shared in an interview when asked about the bond the two shared while growing up.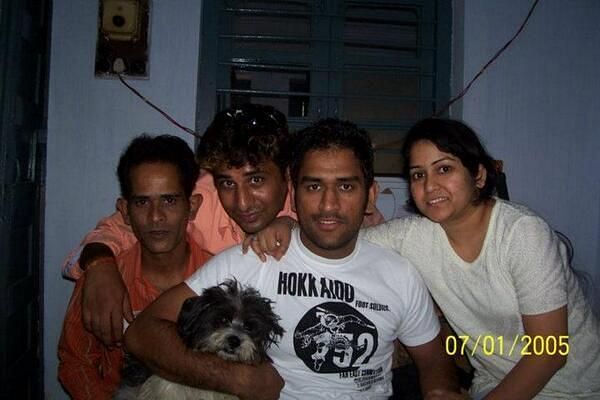 Image source: twimg.com
Was MS Dhoni's brother ever into sports?
In fact, yes, the brother of the famous cricketer used to play football for JVM-Shyamali. MS Dhoni's brother represented DAV in several national school meets too.
Why Dhoni's brother is not in his biopic?
The biopic conveniently preferred not to speak of Narendra Singh Dhoni, the cricketer's elder brother. Certain speculation tells Mahi has not been on talking terms with his elder brother for ages now, owing to a family dispute though the siblings do not share a bitter relationship.
"I may be non-existent in the movie because I don't have many contributions in Mahi's life be it during his childhood, his struggle as a young man, or after he became MSD for the world. The film is about Mahi, not his family," Narendra Singh Dhoni said when asked about his absence in the biopic.
He further added, "I am 10 years older than him. By the time he picked up the bat for the first time, I was out of JVM-Shyamali and had also been away from home since 1991. I was in Almora at Kumaon (University) where I completed my higher studies before returning to Ranchi. Although I may have moral contributions in Mahi's life, showcasing it would have been very difficult in the film."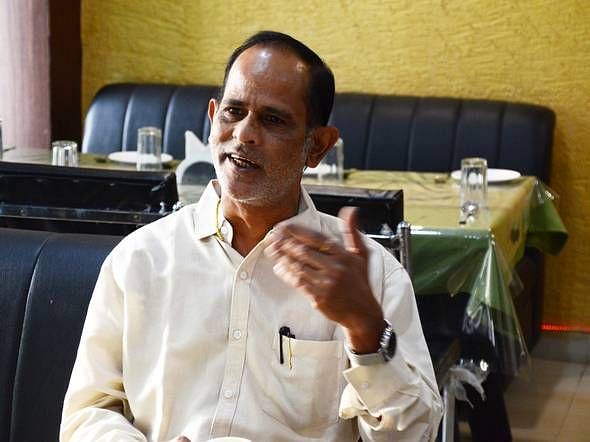 Image source: Thehindu.com
Other Similar Pages