Ishan Kishan rose to prominence as the skipper of India's Under-19 side at the 2016 World Cup. Kishan worked his way up the ranks with some consistent results after a low-key tournament with the bat, and it resulted in his IPL contracts in the past couple of years. Kishan was purchased by the Mumbai Indians for INR 6.2 crore in the 2018 Indian Premier League player auction.
Table of Contents
Who is Ishan Kishan's brother?
Ishan Kishan has an elder brother, Raj Kishan. He was born in Patna, Bihar. Raj Kishan is the elder son of Pranav Kumar Pandey, a builder by profession.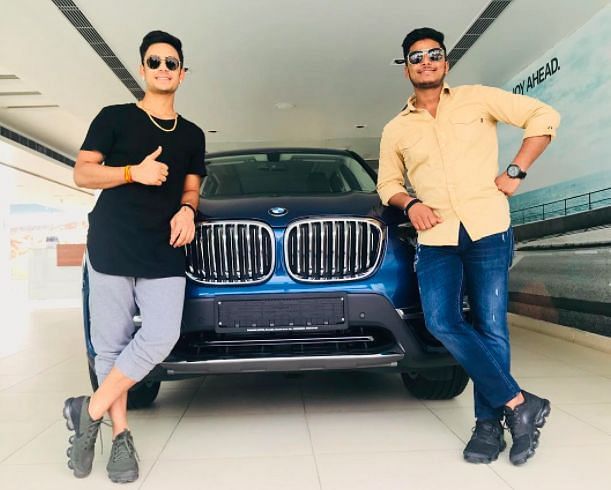 Image source: https://www.instagram.com
What does Ishan Kishan's brother do?


Ishan Kishan's brother, Raj Kishan reportedly used to play cricket just like his younger brother. Due to unavoidable circumstances in the family and also because he is the eldest of the two, the responsibilities of the family fell on him. Therefore, after the 10th standard, he quit cricket altogether and focused on his studies instead. In an interview with Cricbuzz, Ishan Kishan shared how he wished for both the brothers to play cricket professionally. Raj Kishan further went on to mention how all the coaches were high in praise of his younger brother so their father let him continue playing.
How did Ishan Kishan's brother help shape his career?
Ishan and his brother Raj dreamt of being cricketers since they were children. Despite the fact that Raj was a decent cricketer, he gave up his dream so that Ishan could fulfill his. Raj has always thought Ishan was a better player. Ishan Kishan was not initially passionate about cricket, but his elder brother Raj Kishan helped him grow into a professional cricketer.
Despite being a Bihar native, Ishan began playing cricket for Jharkhand after the Bihar state board lost its association with the BCCI. His father was initially hesitant about sending him to Jharkhand, but it was his elder brother Raj Kishan and coach Santosh Kumar who persuaded his father to take him to Ranchi, Jharkhand, for better cricket opportunities.
Is Raj Kishan on social media?
No, Raj Kishan is not on social media. Ishan Kishan's brother stays away from the media eye as much as possible.
Other Similar Pages