India's limited-overs vice-captain Rohit Sharma is popular globally. Ever since he has begun opening the innings for India, he has made numerous records as well. But there is hardly anyone who knows about his sibling, Vishal Sharma.
Vishal Sharma is an Instagram influencer and shares a good bond with his brother.
Table of Contents
Where did Rohit Sharma's Brother grow up?
Gurunath Sharma, Rohit Sharma's father, held an administrative job in the transport company Prakash Roadlines in Mumbai and did not earn much to serve the educational needs of Rohit and his brother. Their mother, Purnima is a housewife. They lived in a single-room residence in Dombivali, a suburb in Mumbai.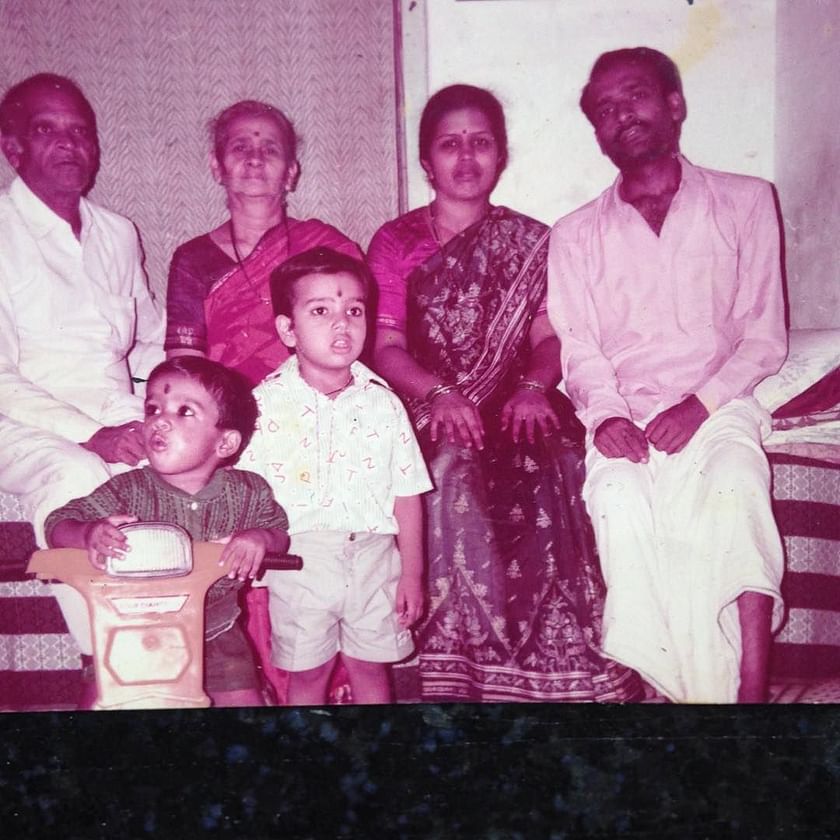 Image Credits: Vishal Sharma's Instagram
Vishal Sharma's Childhood with Rohit
The vice-captain of the Indian cricket team is in the form of his life and one person who couldn't be any prouder is his brother, Vishal Sharma. From childhood, the brothers used to play cricket together.
Their game became more serious during festivals and holidays when they used to meet in Borivali. (Rohit Sharma had to live with his grandmother and uncle throughout his teens at his father's family house in Borivali).
Rohit, obviously, took it more sincerely since he aspired to become a professional player.
Seeing Rohit's passion for the game, their uncle enlisted him in a summer cricket camp when he was only 14.
Vishal Sharma's Presence in Media
To fans' surprise, Vishal does not have many pictures of himself with the Indian cricket player, who has been enchanting fans around the world with his extravagant batting.
The one time he did speak to the media, he mentioned how his brother is asked for photographs everywhere he goes, but he doesn't mind it at all.
Vishal also went on to say how the Hitman of the Indian cricket team always supports his entire family. When Rohit felt that he had made enough money to look after his family, he asked his father, Gurunath Sharma, to retire in 2006. He purchased a house for the family so that they could live close to where he lived in Mumbai.
Last year, Rohit asked his brother to quit his job in the hospitality industry as well and manage the affairs of his cricket academies in Singapore and India instead.
Image Credits: Gstatic Images
Family Time with a Famous Sportsperson
Nowadays Rohit Sharma has a frenetic international schedule. But he still makes time to be with his parents and Vishal, who got married in 2019, whenever he is in Mumbai. The family never talks about cricket at home. Rohit has told them not to read anything that's written about him.
Image Credits: Tamilmurasu.com
Other Similar Pages