| | |
| --- | --- |
| Real Name | Jarvis Kaye |
| DOB | November 11, 2001 (age 18) |
| Height | 5 ft 8 in |
| Net Worth | $2.8 million |
| Source of Wealth | Professional Gamer, eSports, Online Streamer |
| Residence | England |


Jarvis Kaye a.k.a FaZe Jarvis, is an 18 year old Twitch Streamer and YouTube Content Creator from London, England. With over 2.2 million subscribers of his YouTube channel "Jarvis" he is one of the most popular YouTube stars in the gaming genre. Jarvis joined the FaZe Clan which is a Call of Duty gaming group back in April 2019.
What is FaZe Jarvis's net worth?
As of July 2020, FaZe Jarvis's Worth is estimated to be in the $2.8 million ballpark. It would have been more but due to FaZe Jarvis's involvement in controversies related to cheating and hacking and also the recent copyright infringement claim for using unauthorized music on Twitch, it cannot be denied that FaZe Jarvis's Net Worth has taken a major hit.
Where does FaZe Jarvis stream live?
FaZe Jarvis streams on YouTube and Twitch on a regular basis. He often uploads gameplay clips on YouTube. He began his streaming career by uploading Call of Duty gameplay videos on his brother's channel but soon opened channels of his own.
How much money does FaZe Jarvis make?
Earnings by playing Fortnite
FaZe Jarvis's claim to fame was not when he used to play Fortnite. He began his streaming career by uploading Call of Duty gameplay videos to his brother's channel FaZe Kaye. He soon developed his own fanbase and moved to his own channel where he chose Fortnite as his primary game to stream. Fortnite was the reason that FaZe Jarvis was able to get 2.16 million+ subscribers on his channel.
But then in November 2019, FaZe Jarvis was permanently banned by Epic Games - developers of the game - after being caught for using cheating softwares and hacks such as an aimbot which kills opponents automatically. He even posted a video apologizing to his fans and subscribers for his horrid mistake.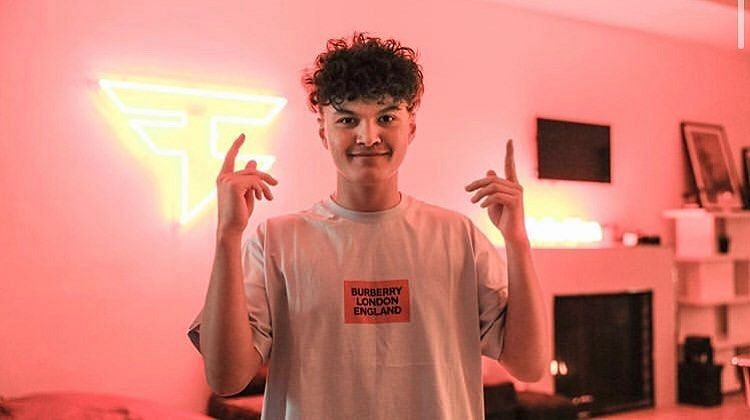 Earnings as a Youtuber
YouTube is one of the primary contributors to FaZe Jarvis's Net Worth. His channel is called "Jarvis" and has over 2.16 million subscribers. His channel has over 400 million views in total so far. He usually posts videos related to personal lifestyle, viral game challenges, Vlogs apart from his game streams. The channel attracts almost 700,000 views per day which amounts to about $3,500 of revenue in a day or $1.3 million in a year.
Earnings via Twitch Streaming
FaZe primarily does his live streams on his Twitch account. And on most of his streams he can be seen playing Fortnite.
Earnings as a social media influencer
Apart from being a renowned gamer, Jarvis is also a very active social media influencer. He has 2+ million followers on Instagram and 617k+ followers on Twitter. He is often offered paid promotions by gaming companies and individuals to endorse their products or games.
Other sponsorship deals
Following his ban, FaZe Jarvis has found it extremely difficult to attract sponsors. As of today he has no major sponsors.
Also Read: Dr. Disrespect Net Worth
Expenditures
FaZe Jarvis used to live in a Hollywood mansion in Los Angeles which is valued in the $14.8 million ballpark, with other members of the FaZe clan. After facing ban he relocated to his home in London, England.
FAQs:
1) How much money does FaZe Jarvis make a year?
A. Although it is not clear but with over 700,000 views of his content daily, FaZe Jarvis earns $3,500 in a day conservatively. This amounts to $1.3 million in a year if not more.
2) What is FaZe Jarvis' real name?
A. FaZe Jarvis' real name is Jarvis Kaye.