| | |
| --- | --- |
| Real Name | Turner Ellis Tenney |
| DOB (Age) | 2 January, 1998 (22 years) |
| Height | 6 ft 1 in |
| Net Worth | $6 million(as of 2021) |
| Source of Wealth | Professional Gamer, eSports, Online Streamer |
| Address/Residence | Indian Rocks Beach, Florida, USA |
Turner Ellis Tenney popularly known as Tfue, is an American streamer and esports player. Turner became famous as Tfue, his online alias, for playing Fortnite. Turner is 22 years old. He has more than 7 million followers on Twitch, 11 million subscribers on YouTube. Apart from Fortnite, Tfue also plays Call of Duty, Halo, H1Z1 and PUBG amongst other battle royale games.
How much is Tfue net worth?
As of 2021, Tfue's Net Worth is estimated to be approximately $6 million. This number is expected to grow steadily in the future as he gains more subscribers on YouTube and Twitch and wins more professional tournaments.
Where does Tfue live?
Tfue lives in Indian Rocks Beach, Florida, USA. He used to live in Los Angeles, California with other members of the FaZe clan.
How much money does Tfue make?
Tfue's earnings can be attributed to his winnings from Fortnite tournaments, him streaming on Twitch and earnings from his YouTube channel. Apart from all this Tfue is also a social media influencer.
Earnings by playing Fortnite
Tfue plays Fortnite on the professional level. He has won a total of $602,550 by winning Fortnite tournaments. Tfue along with Dennis 'Cloakzy' Lepore won the 2018 Fortnite Fall Skirmish Grand Finals. Although Tfue has played several games in his career, his current game of choice is Fortnite which is also the game which he regularly streams on Twitch.
Earnings as a Youtuber
Tfue has over 11 million subscribers on YouTube.His videos have been viewed over a billion times collectively. Though conservatively, we can easily estimate Tfue's YouTube earnings to be $1 million at least.
Earnings via Twitch Streaming
Tfue is one of the most popular streamers on Twitch. He is regarded as one of the greats alongside Ninja and Myth. Twitch Streaming contributes a major share to Tfue's Worth. With 7+ Million followers and 165+ Million views, Tfue is undoubtedly a Twitch Star. He has 18k+ paying subscribers who donate to his account on a regular basis. Although it is difficult to determine his earnings as a Twitch streamer we can approximate it to be in the million dollar a year ballpark if not more.
Earnings as a Social Media Influencer
Tfue is very active on social media platforms.
He has huge following on Social Media:
5.5+ Million followers on Instagram
3.5+ Million followers on Twitter
22k+ Followers on Facebook
He is often offered paid promotions by gaming companies to endorse their products and games.
Other sponsorship deals
Tfue is one of the most popular gamers currently. His popularity earns him several sponsorship opportunities. Recently he was offered $140,000 by EA to play and endorse Madden. But Turner turned it down. Tfue currently has no sponsors just likes to be 'himself' in his own words.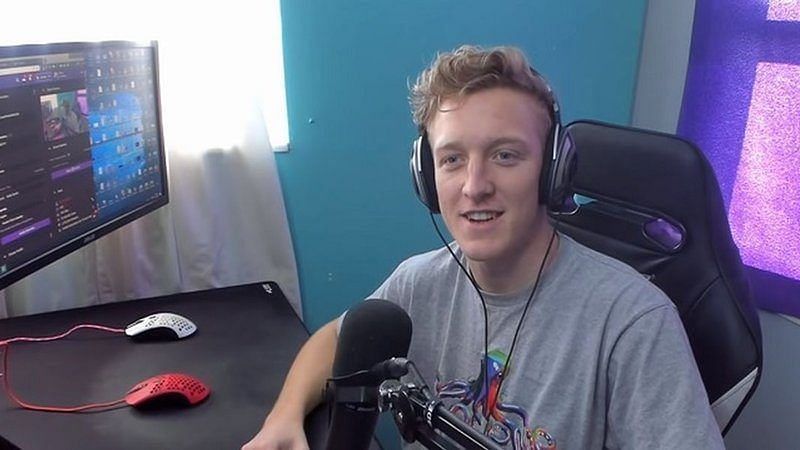 Expenses
Tfue bought a Tesla Model X vehicle for his first car. The car costs around $140,000. He also got himself a brand new Sea-Doo Jet Ski for $20,000.
Tfue uploaded a video on his YouTube channel where he spent $1 million in a single day on his birthday. Tfue went around on his real-life Fortnite Battle Bus to celebrate his birthday. He met up with some of his fans, and gifted Microsoft points for Xbox One players.
Being a professional Gamer, Tfue uses the best in class gear. He uses an ASUS ROG Swift PG258Q monitor, a Logitech G Pro gaming mouse, and a Sennheiser HD 800 S headset for audio. He also owns a custom-built gaming keyboard from Taeha Types, worth about $3500.
FAQs:
1) How much money does Tfue make in a year?
A. Tfue is estimated to make at least $1.35 million in a year.
2) How much is Tfue worth on Twitch?
A. Tfue makes a minimum of $500,000 every year on Twitch alone. He has over 7+ million paid subscribers on Twitch.
Also Read - Dr Disrespect Net Worth?