The 2023 NFL season is months away but the league released the schedules for the upcoming season. Quarterback Jalen Hurts led the Eagles to the Super Bowl last season but came up short against Patrick Mahomes and the Kansas City Chiefs.
Hurts and the Eagles are looking to make it back to the big game, but it won't be an easy task. In Week 6, they will head to MetLife Stadium to face Aaron Rodgers and the New York Jets. Week 7 has the Eagles facing the Miami Dolphins on Sunday Night Football.
Philadelphia will have a tough stretch of games following their bye in Week 10. The team will have a chance to avenge their loss against the Kansas City Chiefs at Arrowhead Stadium in Week 11 on Monday Night Football. Next, they face another AFC powerhouse in the Buffalo Bills at home in Week 12.
•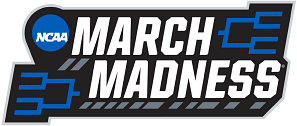 The following week gives fans a rematch of last season's NFC Championship game as the San Francisco 49ers come to town. An NFC East rivalry renewed as the Philadelphia Eagles travel to AT&T Stadium to face the Dallas Cowboys in Week 14.
Lastly, Hurts will face Geno Smith at Lumen Field in Week 15 as the Eagles face the Seattle Seahawks.
Their 2023 season will start off a bit easy as they face the Washington Commanders, New England Patriots, Tampa Bay Buccaneers, and Los Angeles Rams. These are four of their first five games of their 2023 NFL season.
---
Which team has the toughest NFL schedule in 2023?
The defending NFC champions will have the toughest schedule in the league this season. Their opponents have a combined .566 winning percentage based on last season.
Eight of their opponents made the playoffs in 2022, including three division winners.
Which team has the easiest NFL schedule in 2023?
The Atlanta Falcons have the easiest schedule in the NFL as their opponents winning percentage sits at .417. They open up the season against the Carolina Panthers and Green Bay Packers at home.
They face the Detroit Lions on the road in Week 3 before heading to London to face the Jacksonville Jaguars the following week. The Falcons will not have a game on primetime this season and are looking to make the playoffs for the first time since the 2017 season.