Melvin Gordon is one of the more well-known players who are currently not on an NFL roster. The running back has eight years of experience, but at age 30, it could turn off teams in the market for the position. The addition of Gordon to a team could happen, but some fans feel otherwise.
NFL fans took to Reddit to express their feelings on if the former Wisconsin Badgers player will have an impact on a team this season. Most note that the free-agent running back's fumbles are the main reason keeping him off a roster.
•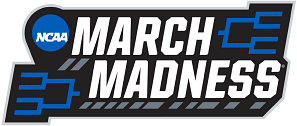 Other fans drop some stats to make their case about Melvin Gordon:
Gordon has 26 fumbles in his eight-year career, including five with the Denver Broncos last season. He saw limited action for Denver in 2022, rushing for 318 yards and two touchdowns in 10 games. It was the fewest yards and second-fewest touchdowns in his career.
He joined Denver ahead of the 2020 season after starting his career with the San Diego/Los Angeles Chargers. Gordon ranks fourth in Chargers history in yards (4,240) and touchdowns (36). The veteran back had just 14 fumbles in his five seasons with the franchise.
---
Which other running backs are available besides Melvin Gordon?
Gordon will have some tough competition as the running back free-agent market has some notable names. Dalvin Cook is the most coveted one on the market as the Minnesota Vikings cut him earlier this month. Cook is coming off February shoulder surgery.
Ezekiel Elliott remains an option as the 27-year-old has been available to teams since March. His 8,262 rushing yards and 68 touchdowns are the second-most among active running backs. Gordon ranks fourth in yards and third in touchdowns on those respective lists.
Melvin Gordon, like Cook and Elliott, will likely have to play the waiting game to find a new home. The offseason will soon be shifting to training camps, and we'll see if an NFL team will take a chance on Gordon.
Edited by Joseph Schiefelbein