Like many NFL wives and girlfriends, Brittany Mahomes, the wife of Kansas City Chiefs superstar quarterback Patrick Mahomes is exceptionally beautiful. And she is unashamed to show it on social media.
But the latest round of comments on her looks has seemingly gone somewhat too far.
Yesterday, Brittany shared a selfie of herself while touting the makeup she sported (via RP Artistry, which did her cosmetics):
•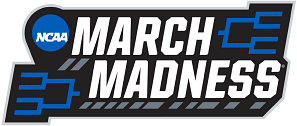 Baby blue eyeliner is 🤌🏼🤌🏼🩵
Unfortunately, it did not stop Redditors from criticizing her yet again:
what does Pat see in her 🤢
"Not me opening Reddit and thinking this was one of those creepy AI robots"
"Always butter face.. no makeup or plastic surgery can fix her fate."
"Her makeup artist secretly hates her I swear"
"Even with all the makeup and money in the world, she still ain't cute"
"Bored off season and needs attention.."
"She looks like she smelled a fart"
(vomiting emoji)
---
Why is Brittany Mahomes so hated? A look at the reasons
Usually, being married to a very successful player like Mahomes and having a child or two with him signifies that a women is well-liked within the community. But Brittany Mahomes is not one of those fan favorites.
Recently, she was mocked on Reddit for selling her clothes online rather than donating them, which commenters believe contradicts her philantrophy. Here are some comments from that post:
The bullsh*t this woman does makes me dislike her even more . Just donate the clothes and move on, ffs
Something that drives me freaking insane is when very rich people or influencers sell their clothes instead of donating. It's a HUGE ick. Tells me everything I need to know about someone.
I always thought it was ridiculous for the Rich to sell their used clothes… apparently they need even more money lol this is why I have no respect for people like Britt or the Kardashians
Lol I was wondering the same thing. And why does she bother selling her clothes. She's filthy rich. SMH
Brittany has also been known to complain about the officiating whenever Mahomes' Chiefs lose a game.
And when Kansas City defeated the Buffalo Bills last season to reach the AFC Championship Game, Brittany celebrated with a champagne spray, which drew much ire on Twitter.
dn