The world is at Josh Allen's feet... for the week at least.
As the world waited with bated breath for the Madden 24 cover athlete, Allen was in a room somewhere, filming promotional material for the big reveal.
The Buffalo Bills star finally graced the cover of the latest edition, becoming the first player in franchise history to do so.
•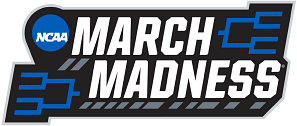 While speculation was rife that Patrick Mahomes, fresh off another Super Bowl win to his name, would grace the cover, the honor went to Allen, sparking mixed reactions from fans of the franchise.
Allen recently opened up to USA Today about being named on the cover. One question, though, caught him by surprise.
Allen was asked who he'd name for the Madden 24 cover athlete if it hadn't been him. After initially mentally scanning through the names of his teammates, Allen dropped his pick.
"I think, Jalen Hurts," Allen said.
"He's a guy that's playing well, he's been through a lot of adversity in his life, in his football career. He's done such a good job with how he's really found himself. Kudos to him for signing a nice little contract for himself. Got his team to a Super Bowl which we're all trying to do. So that would've been my pick."
Hurts, of course, took a major leap this year, vaulting his name into league MVP consideration during the regular season. Hurts also took the Eagles to the Super Bowl, coming agonizingly close to slaying Patrick Mahomes' Chiefs.
Madden 24 release date: All you need to know about latest edition
Madden 24 will be available on the following consoles this year:
PlayStation 4
PlayStation 5
Xbox One
Xbox Series S/X
Steam
EA Sports has the Madden 24 release slated for Aug. 18, bang in the middle of preseason, just before the start of the regular season.
This year's edition will bring back Superstar Mode, while the franchise has also introduced crossplay, connecting players across consoles like PlayStation 5 and Xbox.
Madden producer Mike Mahar told the NFL's official website:
"We set a new foundation for football gameplay with the introduction of FieldSENSE last year, which was one of the best-selling years in Madden NFL franchise history, and we're going even deeper in the areas our fans want most in Madden NFL 24."
Madden 24 will also update skill-based passing and the Hit Everything feature, according to multiple reports.