Miami Dolphins Schedule for the upcoming season has been announced. The 2023 NFL season will be an important campaign for Tua Tagovailoa and the Miami Dolphins. The QB was the frontrunner for the MVP award before going down with multiple concussions and eventually ending his 2022 season. Here is how the Dolphins' schedule looks like heading into the 2023 NFL season.
---
•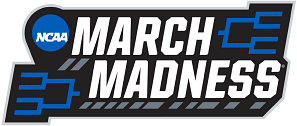 Miami Dolphins Schedule 2023 and Opponents
The Miami Dolphins and Tua Tagovailoa will kickstart the 2023 NFL campaign on September 10, going up against the Chargers in Los Angeles.
Also Read: New England Patriots Schedule 2023: Dates, Time, Tv, Schedule, Opponents, and more
The most anticipated matchup for the Dolphins will be against the Chiefs in Germany on November 5. Tyreek Hill had been talking a lot of trash with his former team and it will be an excellent matchup, given the animosity among the players.
---
Miami Dolphins Home Schedule 2023
The Miami Dolphins start their campaign at home after two road games to being the season. They play the Broncos at home on September 24. They have a total of nine home games this season.
---
Miami Dolphins Away Schedule 2023
The Miami Dolphins will visit Los Angeles to face the Chargers in their season opener and their first away game on September 10. They will have a total of eight away games for the 2023 season.
---
Also Read: Buffalo Bills schedule 2023: Dates, Time, TV, Schedule, Opponents and more
---
Miami Dolphins 2023 Season Outlook
Playing without their QB1 in Tua Tagovailoa in the playoffs, the Miami Dolphins gave a tough fight to the divisional rivals Buffalo Bills. They aimed to secure their first playoff win in over 20 years before eventually going down 34-21 in the divisional round of the 2022 playoffs.
Tua Tagovailoa was having a great run last year and was the frontrunner for the MVP award. He threw for over 3500 yards with 25 touchdowns.
However, he suffered multiple concussions over the course of the 2022 season. The first one was in a Week 3 game against the Bills and eventually a season-ending concussion in Week 16 against the Green Bay Packers. He is now recovering well.
The Miami Dolphins will have a good off-season. They roped in CB Jalen Ramsey from the Rams. They selected well in the 2023 NFL draft, picking good pieces on the offense as well as the defensive side. One of the exciting prospects to watch out for the Dolphins from the draft is RB Devon Achane.
This will be an exciting season to watch for the Miami Dolphins.