They say the only things certain in life are death and taxes. One could add Aaron Rodgers beating the Chicago Bears to that list. He led the Green Bay Packers to a come-from-behind victory today.
The Bears were leading 19-10 at the end of the third quarter and looking good for a victory against their oldest rivals at Soldier Field. But Rodgers, as he has done often against the Bears, outscored them 18-0 in the final quarter to lead his team to a 28-10 victory.
That improved his record against the Bears to 24-5, including today's win. One of the losses was in a 2013 game where he just threw passes and went out injured. However, there's no denying that Rodgers turns it on against the Bears as no one else does.
•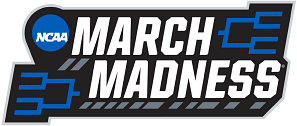 The California native has a 67.3 percent completion rate against them and has thrown for 6.695 yards in total for 64 touchdowns and just 10 interceptions. His average passer rating against them is 109.0, while his last loss against the Chicago Bears came in 2018.
Even when Rodgers is not playing particularly well, he always finds a way to win against the Bears. For example, on Sunday, December 4, he threw for only one touchdown, and his passer rating was 85.7. His passing yards were 182 compared to his average of 240.2 against them.
Rodgers was still able to win the game in the end and make sure that the Bears fans were sick and tired of him turning up against them every time.
---
Aaron Rodgers owns the Bears fans again as Green Bay overtakes Chicago in the history books
Aaron Rodgers has not been shy of reminding the Bears fans how much better he has been against them. The 39-year-old quarterback had a memorable interaction with the Bears fans last season when he shouted out at them that he "owned" them after scoring a rushing touchdown.
Rodgers was at it again today, saluting the Bears fans after leading the Packers to victory. He misses no opportunity to troll the Bears whenever he plays against them.
On Sunday, Aaron Rodgers had even more reason to be cheeky as the Green Bay Packers took ownership of another cherished record from the Chicago Bears.
For 101 years, since 1921, the Bears have been the winningest team in NFL history. They finished last season one ahead of the Packers, 783 to 782. With the loss today, the Bears fell to a 3-10 record, meaning they now have 786 wins in NFL history. With a 5-8 record, the Green Bay Packers now move ahead of them with 787 wins.
Aaron Rodgers not only owned them today but robbed them of one of their most cherished records.