The quarterback battle within the San Francisco 49ers may have gotten even bigger with the potential acquisition of XFL veteran Jack Coan.
On Monday, a source told independent Twitter reporter MLFootball that the 49ers reached out to QB Jack Coan as they look to bolster their depth under center. Coan, who played for the XFL's San Antonio Brahmas during the NFL offseason, has also been invited by the New York Jets and Seattle Seahawks.
•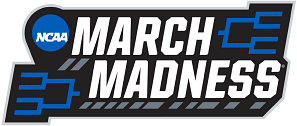 Coan went undrafted in the 2022 NFL draf, but was subsequently picked up by the Indianapolis Colts as a free agent. However, he was waived during the final roster cuts.
He was eventually taken in by the San Antonio Brahmas in the 2023 XFL draft that November, going last in Phase 7. During the regular season, he went 2-5 in starts throwing for 1,402 yards and six touchdowns against six interceptions. The Brahmas failed to make the playoffs, though.
---
Jack Coan's college career: A look at XFL Brahmas QB's time at Wisconsin and Notre Dame
After attending high school at his hometown of Sayville, Coan committed to Wisconsin. After two seasons riding the bench behind Alex Hornibrook, he became the starter as a junior when Hornibrook left for Florida State.
In his first season as starter, he threw for 2,727 yards and 18 touchdowns against five interceptions. He also rushed for four touchdowns.
An injury sidelined Coan for the 2020 season, after which he transferred to Notre Dame as a graduate student. In his only season there, he threw for 3,150 yards and 25 touchdowns against only seven interceptions and also rushed for two touchdowns.
---
Which other XFL players have been signed by NFL teams?
Coan is not the only XFL veteran to have impressed NFL scouts enough to earn a contract.
In the middle of last month, the Denver Broncos signed Ben DiNucci to a one-year contract worth almost $1 million. DiNucci, who's expected to compete for the backup spot behind superstar Russell Wilson, was the starter for the Seattle Sea Dragons. He led the XFL in passing yards at 2,671 and threw for 20 touchdowns against 13 interceptions (most in the league).
Other notable XFL players who have joined the NFL include former St. Louis Battlehawks wide receivers Hakeem Butler. He recently joined the Pittsburgh Steelers after leading the league with eight touchdown catches. Darrius Shepherd joined the Los Angeles Chargers after winning the Special Teams Player of the Year.