Colin Kaepernick is a human rights activist and former football player, but did you know he was once a standout baseball prospect? That's right, Kaepernick has a lot of talent, and he never shied away from showcasing his abilities.
Here we will be dialing in on his college days at the University of Nevada as we look back on the ex-49ers QB's first steps in football.
•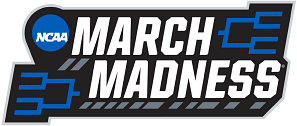 Colin Kaepernick's first steps in football
Colin Kaepernick was recruited more often as a baseball pitcher than a football prospect for college. He was a wunderkind in high school, so he received numerous scholarship offers to be a pitcher in college. However, Kaepernick always envisaged a future in the NFL, so he rejected all the baseball-centered scholarships.
He was eventually offered a football scholarship by the University of Nevada, and he signed with the school in 2006. Kaepernick redshirted his first year and began playing as a redshirt freshman.
Kaepernick started off his college career as a backup QB, but still finished his first season with 19 touchdowns, three interceptions and 2,175 passing yards. He also racked up an 593 yards and six touchdowns rushing for good measure.
Kaepernick started as a sophomore, and he did not disappoint. He recorded 2,849 yards, 22 touchdowns and seven interceptions through the air and 1,130 yards and 17 touchdowns on the ground. He was named the WAC Offensive Player of the Year Award.
His fourth year saw him regress as he had to take the backseat from the pocket. It saw him take fewer snaps, so his stat line took a minor hit. Kaepernick put up a stat line of 2,052 yards, 20 touchdowns and six interceptions with 1,183 yards and 16 touchdowns on the ground. He once again received individual honors for his efforts, becoming a second-team All-WAC quarterback.
Kaepernick entered his last year of college eligibility with a lot to prove, as he knew he had to ball out to get drafted into the NFL. He did just that as the fifth-year QB threw for 3,022 yards, 21 touchdowns and eight interceptions and ran for 1,206 yards and 20 touchdowns as the WAC Co-Offensive Player of the Year Award (sharing with Kellen Moore).
For his college career, Colin Kaepernick totaled 10,098 yards, 82 touchdowns and 24 interceptions through the air, while rushing for 4,112 yards and 59 TDs. He finished as perhaps the greatest dual-threat QB in Nevada history and a surefire NFL draft pick.
He finished with a 4.0 grade point average, and he is in the school's Hall of Fame. So much for being offered next to no football scholarships coming out of high school.
Colin Kaepernick's NFL stat line
Colin Kaepernick graduated from college in 2011 and was selected as the 36th pick in the 2011 NFL draft. He was drafted by the San Francisco 49ers, who traded up to select him. Kaepernick had a fruitful six seasons with the 49ers.
He passed for 12,271 yards, 72 touchdowns and 30 interceptions and ran for 2,300 yards and 13 touchdowns in 69 games. During his spell in the league, he led the 49ers to Super Bowl XLVII.
Kaepernick has been out of the league since opting out of his San Francisco contract in 2017. In the meantime, he has become an activist, peacefully protesting for causes that he holds dear.
Edited by Joseph Schiefelbein