| | |
| --- | --- |
| Full Name | Ravi Bishnoi |
| Date of Birth | September 5, 2000 |
| Age | 22 Years |
| Nationality | Indian |
| Birth Place | Jodhpur, Rajasthan |
| Height | 5 ft 7 in |
| Current Team(s) | |
| Role | Right-arm leg break, Right-hand batsman |
| Batting Style | Right hand Bat |
| Bowling Style | Legbreak Googly |
| Debut | February 16, 2022 |
| Jersey No. | 56 |
| Family | Mangilal Bishnoi (Father), Sohni Devi (Mother), Ashok Bishnoi (Brother) |
| Game Type | Mat | Inn | R | BF | NO | Avg | S/R | 100s | 50s | H | 4s | 6s | Ct | St |
| --- | --- | --- | --- | --- | --- | --- | --- | --- | --- | --- | --- | --- | --- | --- |
| ODIs | 1 | 1 | 4 | 2 | 1 | 0 | 200.00 | 0 | 0 | 4 | 1 | 0 | 0 | 0 |
| T20Is | 19 | 4 | 18 | 9 | 2 | 9.00 | 200.00 | 0 | 0 | 8 | 2 | 1 | 6 | 0 |
| T20s | 104 | 26 | 107 | 123 | 12 | 7.64 | 86.99 | 0 | 0 | 22 | 10 | 3 | 36 | 0 |
| LISTAs | 25 | 17 | 117 | 126 | 5 | 9.75 | 92.85 | 0 | 0 | 20 | 8 | 7 | 3 | 0 |
| FIRSTCLASS | 1 | 1 | 4 | 3 | 0 | 4.00 | 133.33 | 0 | 0 | 4 | 1 | 0 | 0 | 0 |
| Game Type | Mat | Inn | O | R | W | Avg | E/R | Best | 5w | 10w |
| --- | --- | --- | --- | --- | --- | --- | --- | --- | --- | --- |
| ODIs | 1 | 1 | 8 | 69 | 1 | 69.00 | 8.62 | 1/69 | 0 | 0 |
| T20Is | 19 | 18 | 70.4 | 513 | 29 | 17.68 | 7.25 | 4/16 | 0 | 0 |
| T20s | 104 | 103 | 393 | 2800 | 129 | 21.70 | 7.12 | 4/15 | 0 | 0 |
| LISTAs | 25 | 25 | 222.4 | 1215 | 36 | 33.75 | 5.45 | 4/34 | 0 | 0 |
| FIRSTCLASS | 1 | 2 | 16 | 59 | 2 | 29.50 | 3.68 | 2/59 | 0 | 0 |
Ravi Bishnoi: A Brief Biography
The willy old fox leg-spinner brings along decent hitting abilities late in the batting order and is more than just a bunny with the bat. Capable of bowling the orthodox leg-spinners to good effect, Ravi Bishnoi also possesses an amazing googly which is hard to read from his action.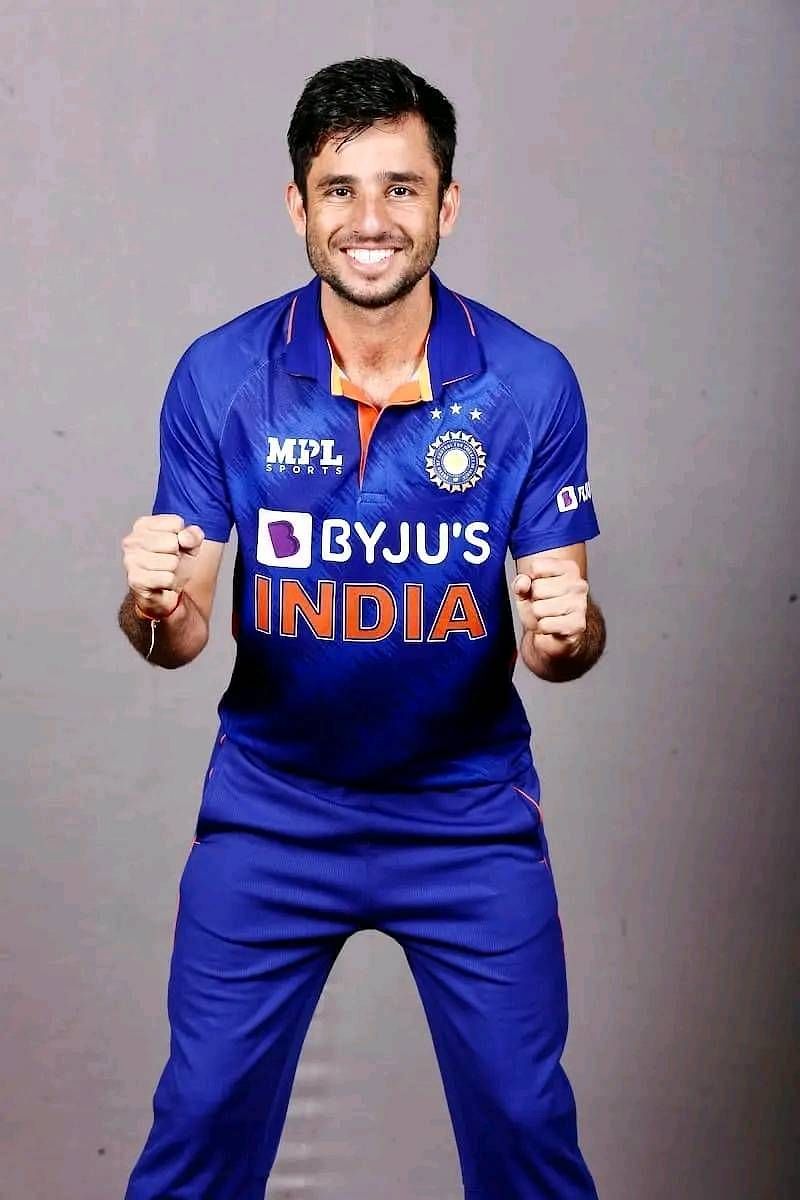 Records
Ravi Bishnoi is yet to create any records.
Awards and accolades
Nominated for the Emerging Player Award in IPL 2020

Highest wicket-taker in the 2020 Under-19 Cricket World Cup
Career
Domestic career
Ravi Bishnoi claimed four wickets in four games for Rajasthan in the 2018-19 season of Syed Mushtaq Ali Trophy, bowling at an impressive average of 19.75 after making his debut in the February of that year. However, he played only two games at the Syed Mushtaq Ali Trophy in 2019-20 season, taking two wickets in the process.
In the semi-final clash against Tamil Nadu in the 2019-20 Syed Mushtaq Ali Trophy, Bishnoi played in place of Rahul Chahar and scored a valuable 22 runs with the bat.
In five Vijay Hazare games for Rajasthan, Bishnoi so far has took seven wickets and registered best figures of three for 49 runs. Bishnoi was also a part of India A squad in the Deodhar Trophy where he played one game and took only a single wicket while leaking 63 runs in eight overs against India C.
He represented Rajasthan in BCCI Vinoo Mankad Trophy 2019, where he took 17 wickets in 7 matches. He was the highest wicket-taker in the tournament. This performance helped him secure a spot in the U19 Cricket World cup 2020.
Despite Bishnoi's best efforts, India U-19s could not keep Bangladesh U-19s down in the final of the 2020 U-19 World Cup. The leg-spinner ended the tournament as the most successful bowler with 17 wickets to his name, 4 of which came in the final.
IPL Career
The 19-year-old was picked up for a whopping INR 2 crore at the auction by Kings XI Punjab and the amount is enough to estimate the interest he generated among various franchises. It is not only the money, but Bishnoi will have everything going for him in this IPL as he will be under the tutelage of Anil Kumble, who is the Head Coach of KXIP. It is an ideal setting for a prodigy to learn from the master of the craft and also pick his astute cricket brains.
In his second IPL match against RCB, Bishnoi picked up three wickets for 32 runs. After playing 14 matches in 2020 for Punjab Kings, Bishnoi took 12 wickets at an economy of 7.37. In the 2021 edition of the IPL, Bishnoi bested his previous performance, claiming 12 wickets in just 9 matches for Punjab Kings. Additionally, Bishnoi had an impressive average and economy rate of 18.50 and 6.34, respectively. In the 2022 IPL season, Bishnoi was bought by the Lucknow SuperGiants franchise for 4 crores. Although he took 13 wickets for his team, Bishnoi had a high economy rate of 8.44.
International Career
T20I Career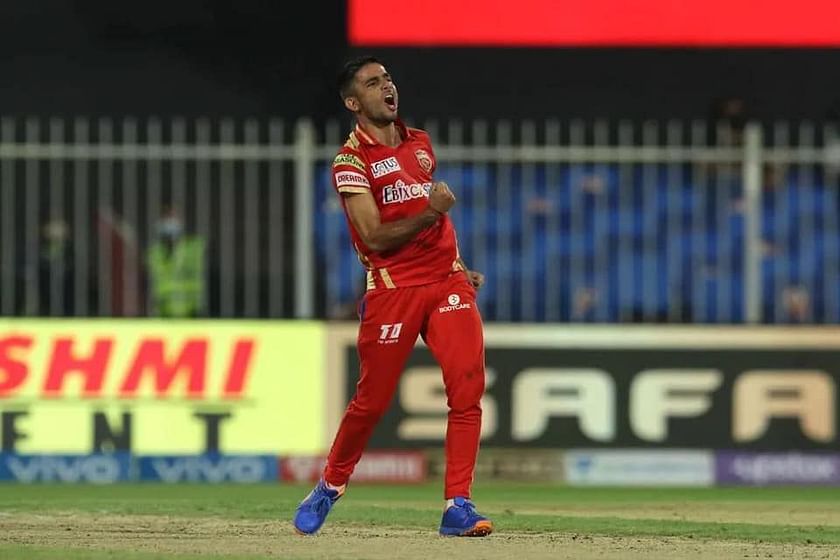 After a fantastic IPL season, Ravi Bishnoi made his Indian debut against the West Indies in a T20I on 16 February 2022 at the Eden Gardens, Kolkata. In his first match, Bishnoi dismissed Roston Chase and the dangerous Rovman Powell. In the next couple of matches of the series, Bishnoi has bowling figures of 1 wicket for 30 runs and none for 29 runs. Then, a week later against Sri Lanka, Bishnoi took one wicket and went for 32 runs in his four overs. Next, Bishnoi played his first away match against Ireland, in which he took the important wicket of Paul Stirling but went for more than 10 runs an over. His following match was against England at Trent Bridge, in which he dismissed two lethal batters, Dawid Malian and Moeen Ali.
In July 2022, Bishnoi played a three-match away T20I series against the West Indies. Bishnoi, in the first match, took two wickets for 26 runs. And in the next match, he took two wickets for 27 runs. In the third match of the series, Bishnoi achieved his career-best figures of four wickets for 16 runs. After playing nine T20Is, Bishnoi made a reputation as a major wicket-taker. Due to his success in the T20I format, Bishnoi was selected in the Indian squad for the 2022 Asia Cup. Bishnoi featured in only one match of the tournament, against the arch-rivals Pakistan. In that match, Bishnoi dismissed the Pakistani captain, Babar Azam, and went for 26 runs. Due to Bishnoi's immense success, the Indian selectors were heavily criticised for not selecting him in the Indian squad for the 2022 T20 World Cup.
ODI Career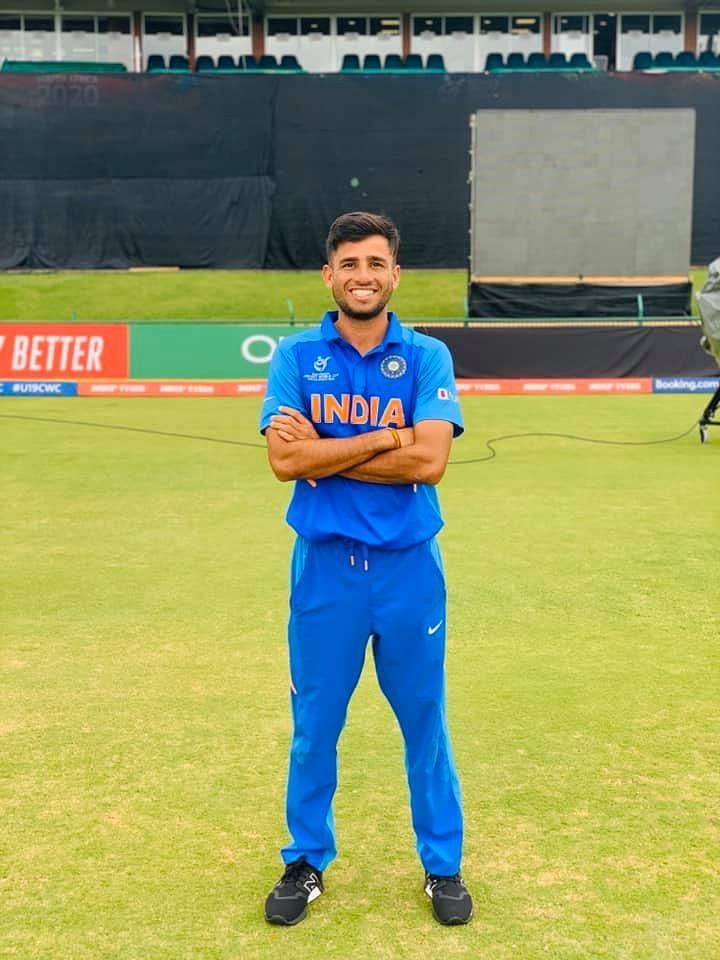 Ravi Bishnoi made his ODI debut against South Africa on 6 October 2022. Although in his first and only ODI match Bishnoi dismissed star South African batter, Quinton de Kock, he was hit for 69 runs in 8 overs.
Background
Back in 2013, due to limited finances and limited opportunities, Ravi and his friends built a cricket academy under the name "Spartans Cricket Academy" in Jodhpur, Rajasthan. They did most of the labour work by themselves. The academy is now producing great young talents. Bishnoi used to travel on his bicycle to his academy which was 20 km away from his home. Ravi used to bowl medium-fast, however, upon the advice of his coach Shahrukh Pathan, he started bowling spin.